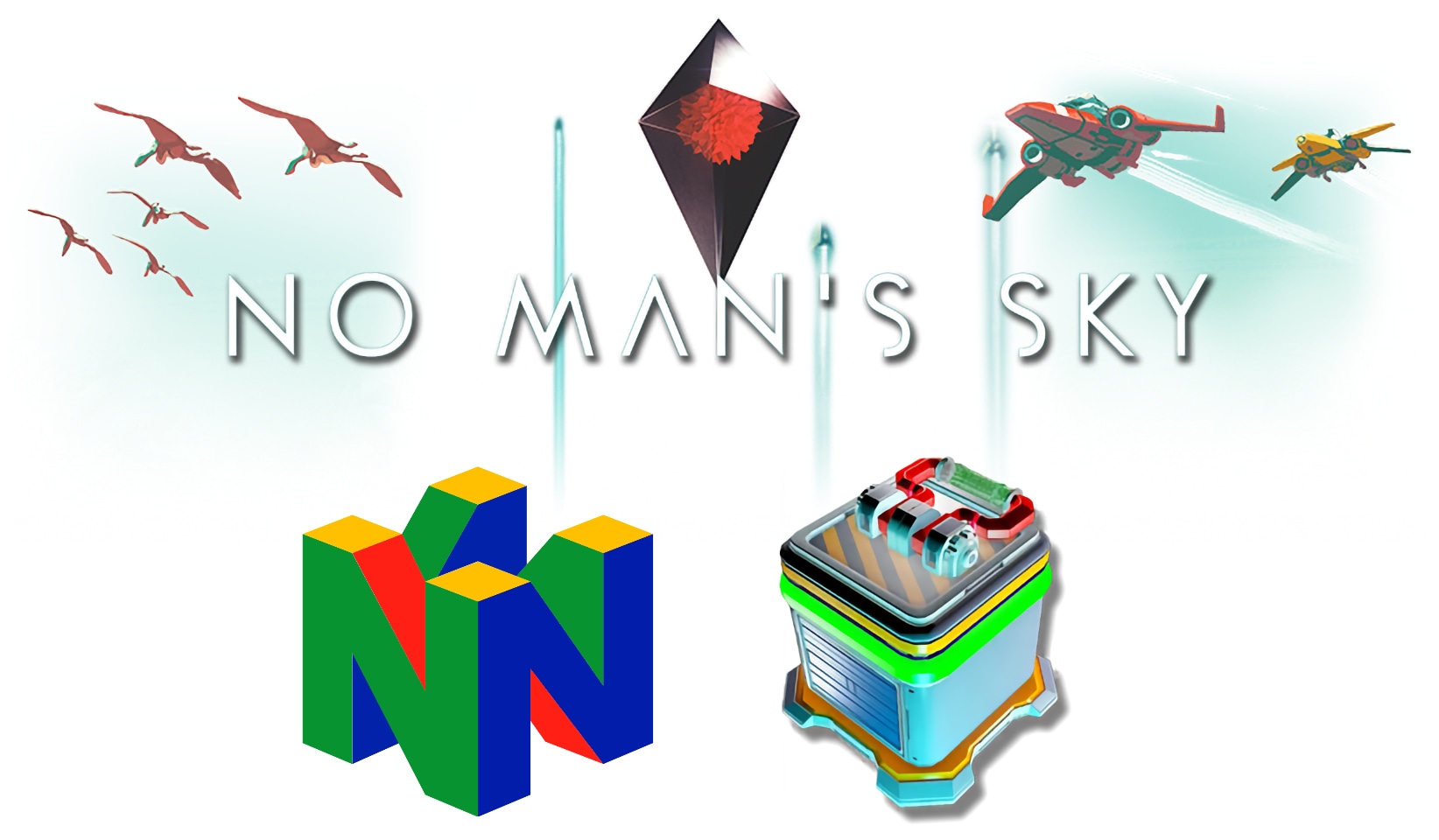 "No Man's Sky" on Nintendo Switch – So, How Will They Do It? [Updated]
Many of us had wondered over the past few years if it would ever happen, and last week Hello Games announced that — yes — No Man's Sky will be landing on the Nintendo Switch game console sometime this summer. [ Since this post was first published, a tweet from HG's Sean Murray has announced October 7 as the launch date of the Switch version. More info can be found at the bottom of this post. ]
The news comes to the surprise of many who had assumed the Switch wasn't up to the task of conjuring the limitless, procedurally generated universe of No Man's Sky. And, indeed, Hello Games is certain to have had to make some compromises to get the game running on the Switch in a manner that maintains a solid framerate while remaining a real looker. But, as the No Man's Sky Switch announcement trailer demonstrates, they seem to be having success in the effort. (And, yes, based on a number of small details in the trailer video, most notably the discernibly low resolution, I feel confident we have been handed in-game video of the Switch port of the game in that trailer.)
No Man's Sky looks the best and plays the smoothest on high power gaming PCs, the Xbox Series X, and the Playstation 5. As the chart below shows, the older Playstation 4 — the game's original target platform — is a considerably more powerful system than the Switch for playing a game like No Man's Sky, which is particularly intensive as far as both GPU and CPU demands. So, how will they do it?
| | | |
| --- | --- | --- |
| | Nintendo Switch | Playstation 4 |
| CPU | Tegra X1 (4x ARM Cortex-A57 cores) @ 1.02GHz | Jaguar (8x AMD x86-64 cores) @ 1.6GHz |
| GPU | Nvidia Maxwell w/ 256 stream processors | AMD GCN Radeon w/ 1152 stream processors |
| GPU Perf | 393 GigaFLOPs | 1.84 TeraFLOPs |
| System RAM | 4GB LPDDR4 @ 1.6GHz | 8GB GDDR5 @ 2.75GHz |
| Memory Bandwidth | 26GB/s | 176GB/s |
| Max Display Res | 1920×1080 docked, 1280×720 mobile | 1920×1080 |
One approach is the use of adaptive screen resolutions. Many console games vary their screen resolution depending on the complexity of the scene being rendered, even on today's most powerful consoles. I have analyzed a still shot grabbed from the Switch announcement trailer at different source resolutions with several graphics editors and, counting the individual pixels for a section of the screen and calculating across the full screen width, I have determined that it is being rendered with a horizontal resolution of 640 pixels. It's hard to estimate what the high and low marks will be for rendering in No Man's Sky on the Switch, but the indicated scene appears to be rendering at half of the Switch's mobile resolution of 1280 pixels wide. Such variable rendering would certainly assist in keeping the game's framerate fluid.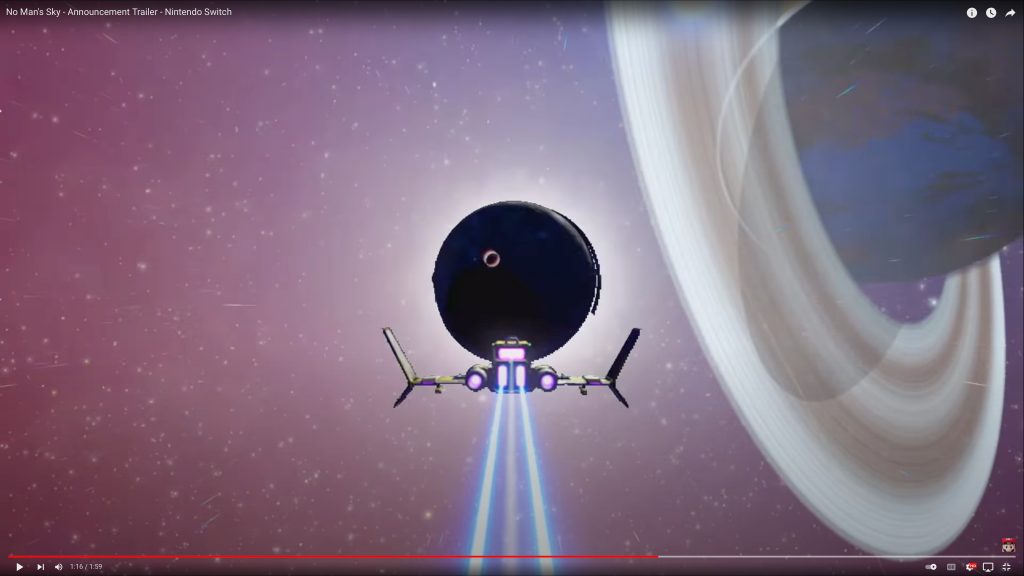 Another performance enhancing approach that will certainly be employed on the Switch port is the use of AMD's FidelityFX Super Resolution, a set of open source high quality upscaling algorithms that allows a game to be rendered at a lower resolution and scaled up by the GPU to a more desirable target resolution for significantly improved framerates with almost no reduction in image quality. And, the GPU of the Nvidia Tegra X1 in the Switch supports this technology.
…