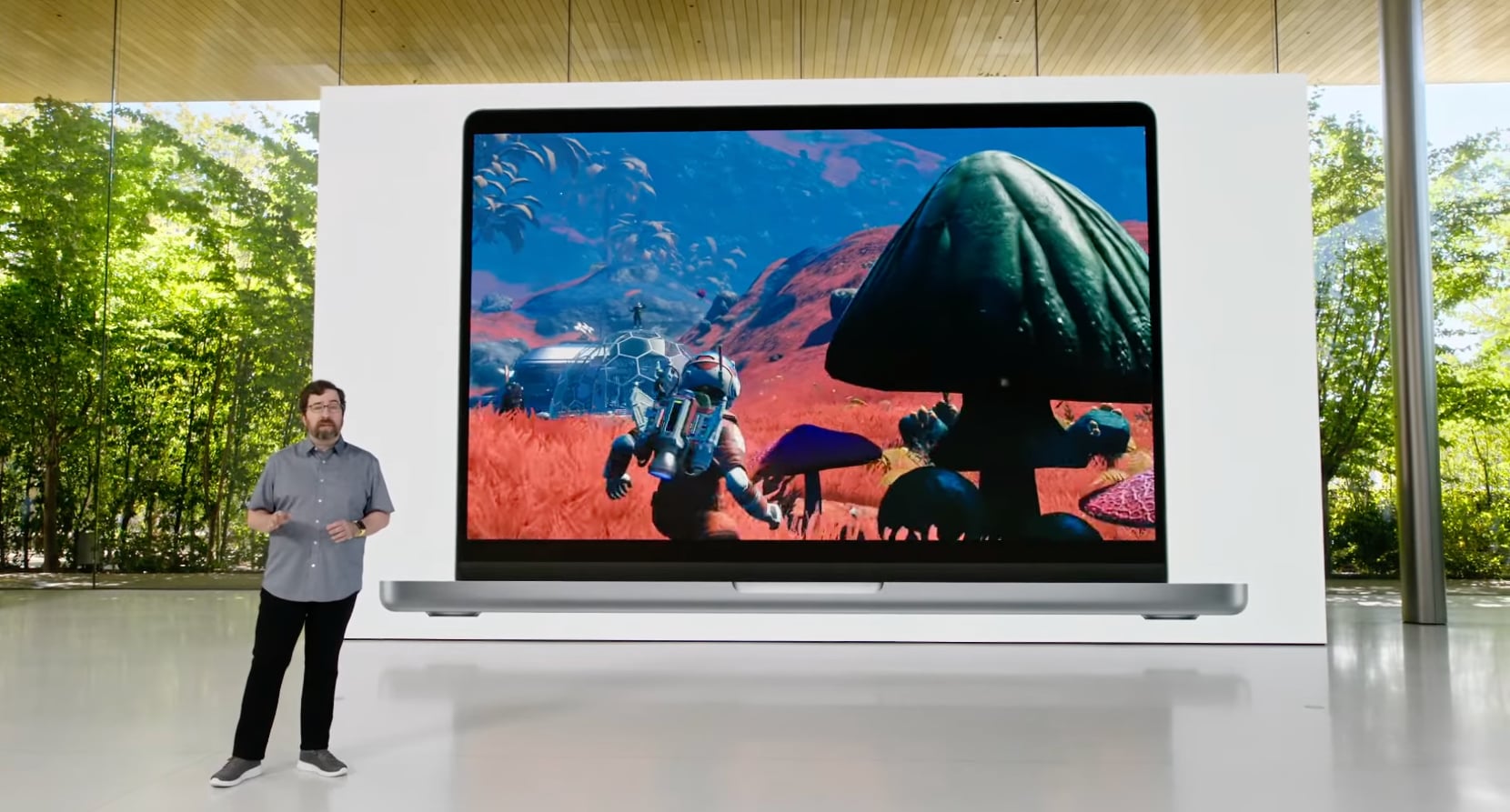 A Tweet of Two Apples: "No Man's Sky" to Land on Mac and Apple AR/VR Headset
A Tweet of Two Apples: "No Man's Sky" to Land on Mac and Apple AR/VR Headset
When something new is about to land in the world of No Man's Sky, Hello Games' chief Sean Murray, tweets a teaser emoji to start people speculating wildly. On Monday morning he posted a simple red apple emoji, which started the hype-train rolling and then several hours later, followed with another tweet — this time a green apple emoji, which switched the train into overdrive. Given that I have been keeping my eyes wide open for any more news of the long-known, impending Mac port of No Man's Sky, I am quite certain that this is Sean's indication that the Mac version of NMS is imminent. And the timing makes perfect sense, what with Apple's yearly World Wide Developer Conference (WWDC) being set to kick off with Monday's (June 5th) keynote event.
A year ago, at WWDC 2022, Apple highlighted the coming Mac port of the game as a platform utilizing it's new Metal 3 3D API, which offers close-to-the-metal performance, along with a feature known as MetalFX Scaling which is something of a mix between AMD's FSR (FidelityFX Super Resolution) and Nvidia's DLSS. Apple featured No Man's Sky as a sort of poster child for this tech during that keynote. They indicated that the game would be landing by year's end (which it didn't) and later that day in a press release indicated that not only a Mac version but also an iPad version of the game was forthcoming.
At 2022's end, No Man's Sky had not landed on any Apple hardware, though Apple did again shine the spotlight on No Man's Sky in their January M2 Silicon event. Some speculated that Hello Games decided to coincide the release of the Mac version with the PS5 update to support the new PSVR2 in February, but that didn't happen either, though the No Man's Sky Fractal (v4.1) update that brought said support also delivered a nice array of other things for players, including the Utopia Expedition.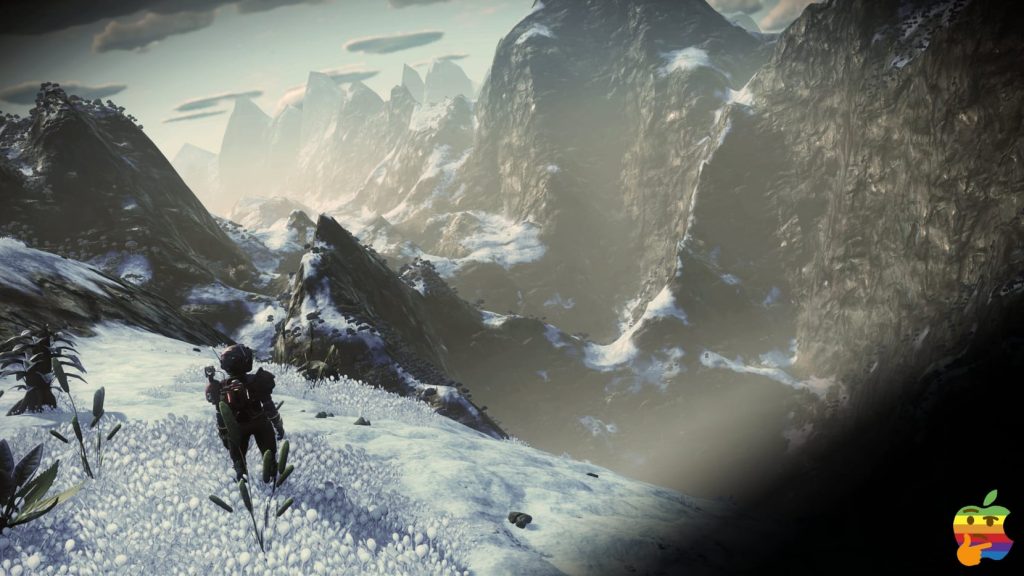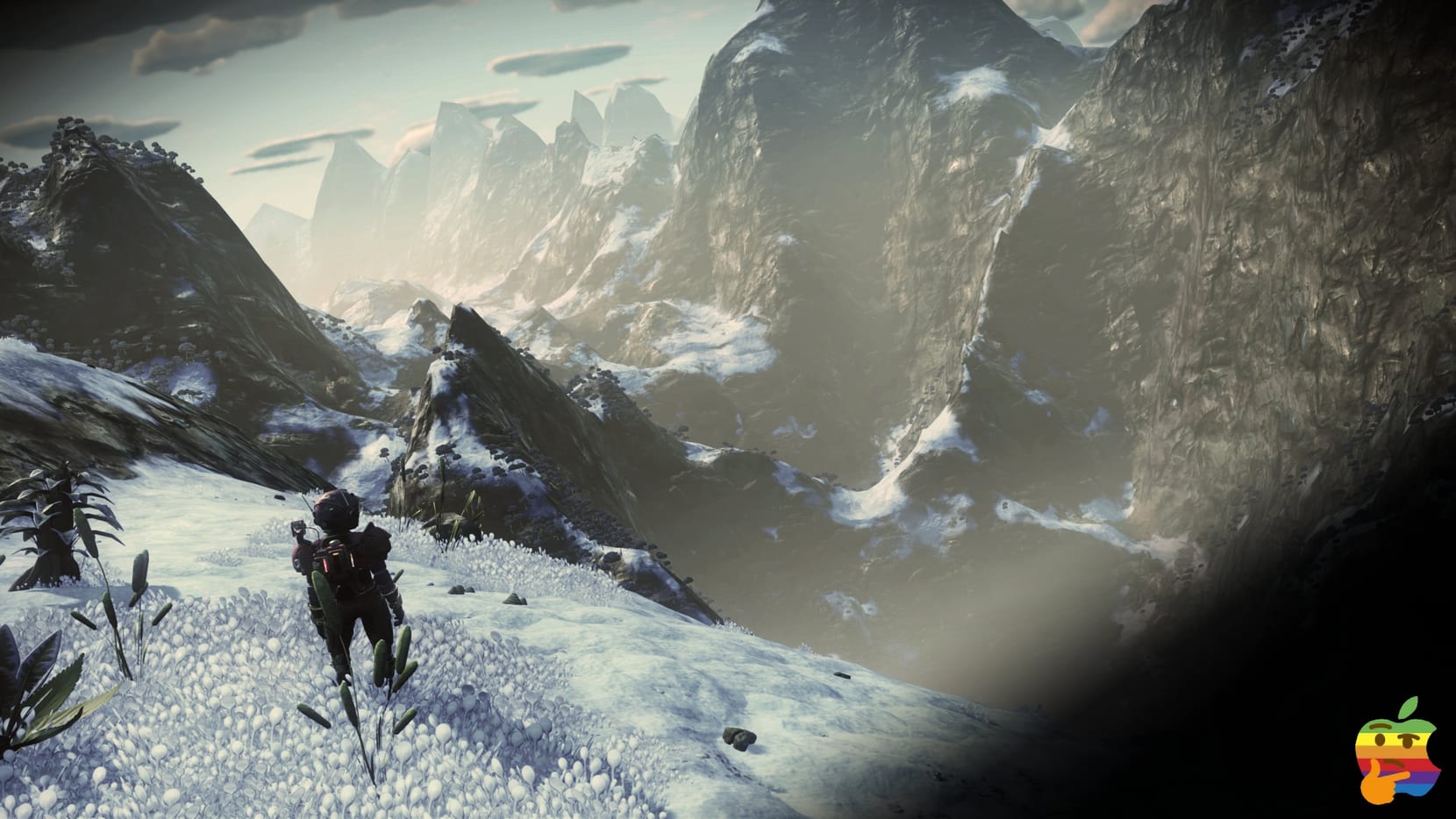 Interestingly, on May 5th a new development branch of No Man's Sky appeared on SteamDB (for the first time ever) named "bejryy". On the NMS Discord, it was soon discovered that a Caesar cypher decodes this string to "Orwell." The original Macintosh was announced in January 1984 by way of the highly famous "1984 commercial," depicting the Orwellian dystopia presented in the book 1984. It seems likely this branch is or pertains to the imminent Mac release.
Now, one of the main expected announcements out of WWDC 2023 is Apple's long-rumored AR/VR headset (possibly to be called the "Reality Pro"), which the company is taking very seriously. It is rumored to be a standalone unit (that can also connect to a Mac and serve as its display) which will feature not one but two Apple M2 SoCs, which would give it the considerable computing and graphics power needed to drive its expected two 4K micro-OLED displays (at up to 3,000 pixels per inch) to deliver an 8K headset gaming experience. The headset is reportedly the most complicated product that the Cupertino-based giant has ever engineered.
Two Mac-level M2 processors will be included in the AR/VR headset for unprecedented computing power in a wearable device, with Apple using the same chips that debuted in the MacBook Air. The chips will include a main SoC with CPU, GPU, memory, and dedicated Image Signal Processor.

The chips are fabricated on the 5-nanometer process and will not be made with the 3nm process that Apple is planning to use for devices that are coming later in 2023. The headset will not be reliant on an iPhone or Mac for processing power, and it will feature independent power and storage.

Because of unacceptable latency, Apple created its own custom streaming codec to allow the chips to communicate, and the dedicated ISP is able to translate distorted images captured by the external cameras into a faithful video representation of the user's surroundings with low latency. The headset will also include an H2 chip to allow the headset to form an ultra-low latency connection with the second-generation AirPods Pro and future AirPods models. Apple is even considering making AirPods mandatory for the headset for the best audio experience, as third-party earbuds do not work well because of latency problems. There is no 3.5mm headphone jack on the device.

( via MacRumors.com )
Given that No Man's Sky fully supports VR on the PC and Playstation, and that it's listed by many review sites as one of the best examples of PSVR2 gameplay, it seems very likely that Apple reached out to Hello Games in an effort to have No Man's Sky's Apple hardware release delayed to coincide with the unveiling of the Apple AR/VR headset and to serve as one of it's flagship titles, right out the gate.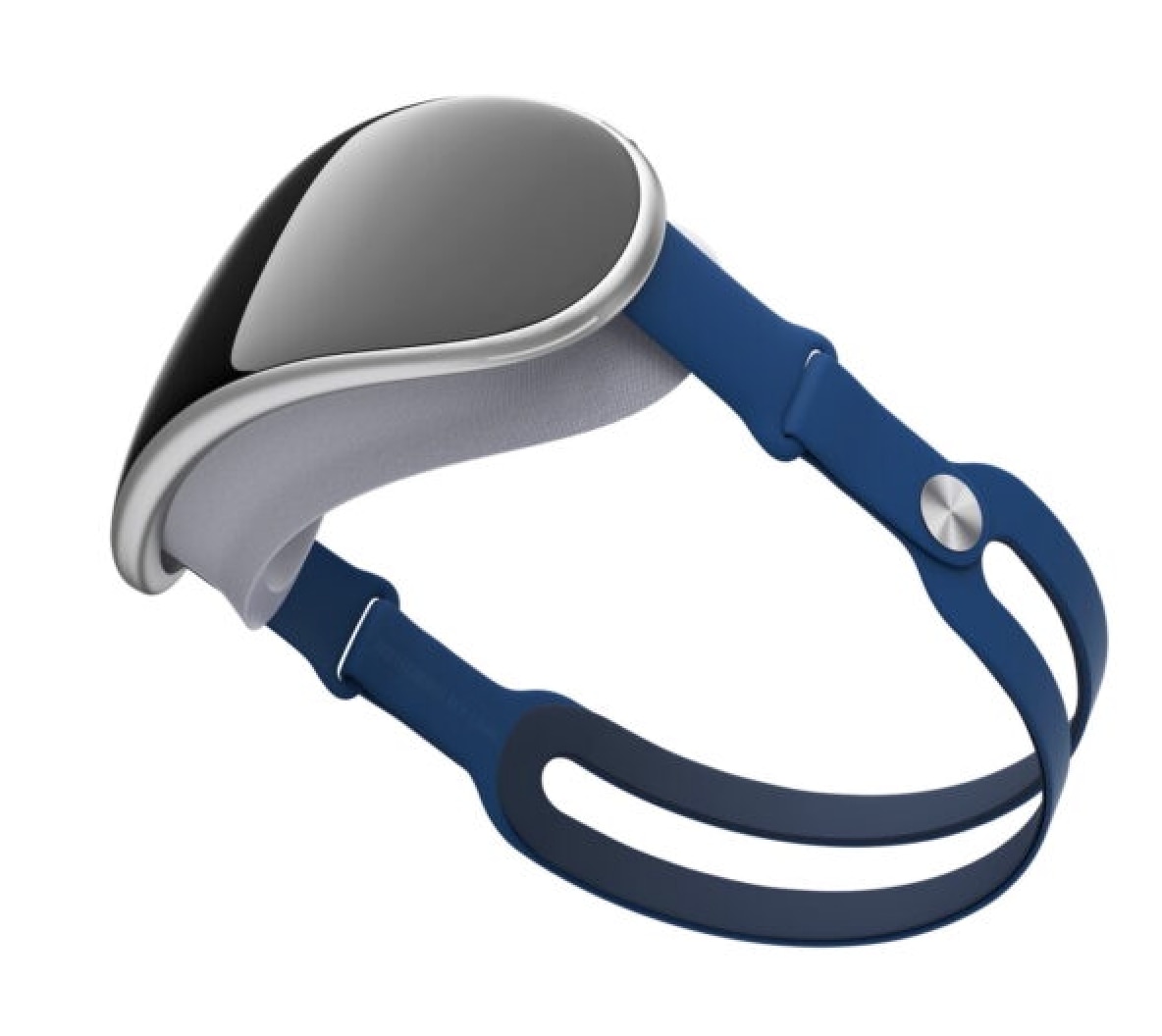 So, two apple emojis, two platforms. 🍎 🍏
It is my belief that No Man's Sky is about to be released on both the Mac and Apple's AR/VR headset unit. The iPad version (that Apple spoke of — I've never seen Hello Games mention it anywhere) may still come, but is hard to picture; the device supports several modern Bluetooth gamepads, but it would also have to be able to run entirely based on touchscreen and/or tilt. It also would make a lot of sense for a new community Expedition (for all platforms) to accompany this release, as it would provide a focused intro experience catered to new players on Apple's platforms to get to know the game.
The level of near-term adoption Apple will see of its new headset, which will reportedly run xrOS ( Extended Reality Operating System) and possibly retail for $3,000, is obviously unknown. As such, the Mac version is the bigger news for most prospective Apple gamers.
I see many questions online as to the likely performance of the Mac port of the game. Here, I will point out that the base Apple M1 SoC, released at the end of 2020, delivers considerably more CPU power than the AMD Ryzen SoC that powers the PS5. The simple table below show what Geekbench 5, a nice all-around, multi-faceted benchmark, reports.
| | | |
| --- | --- | --- |
| SoC | CPU single-core | CPU multi-core |
| PS5 (Ryzen) | 992 | 6635 |
| Apple M1 | 1740 | 7663 |
| Apple M2 | 1919 | 8928 |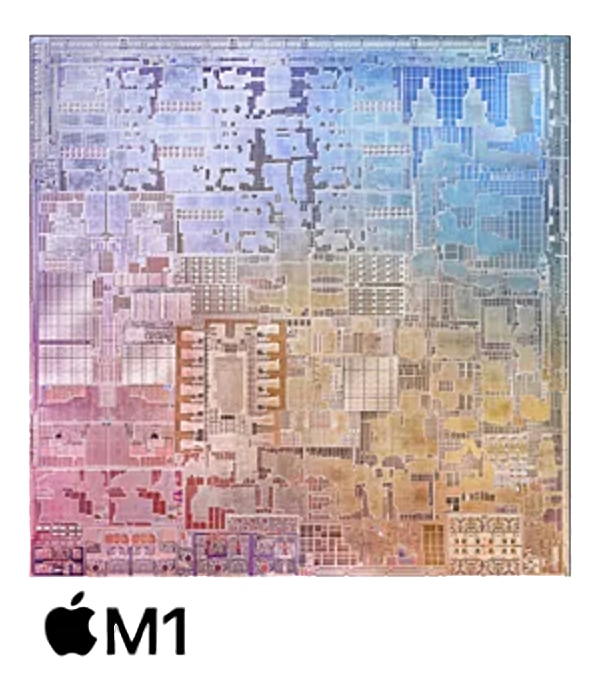 Note that while delivering the above scores, Apple Silicon is consuming dramatically less power, as compared to similar-class AMD and Intel CPUs, which is quite key for something like a self-contained AR/VR headset. And, of course, there is more performance to be found still in the M1 Pro, Max, and Ultra, and the M2 Pro, etc. (It's interesting to note that the Apple A14 SoC, which powered 2020's iPhone 12 and upon which the Apple M1 is directly based (its cores are the same, there are just more of them and more cache), benchmarks higher than Intel's then-recent i9-10900K desktop CPU on a per-core basis.)
As for GPU power, the base M1 GPU comes up just short of the Nvidia GTX-1650 and the M2 lands somewhere between the Nvidia RTX-3050 and RTX-3060, while lacking hardware raytracing (which No Man's Sky does not support). It's also worth noting that the new Metal 3 API Hello Games is utilizing in No Man's Sky for Apple hardware taps into the extremely fast Apple Neural Engine present Apple's SoCs, which is able to assist the CPU and GPU in calculation and rendering.
So, there you have it. No Man's Sky will land on not one, but two Apple platforms. It will happen by next week. And, on those platforms, it will shine rather brightly.