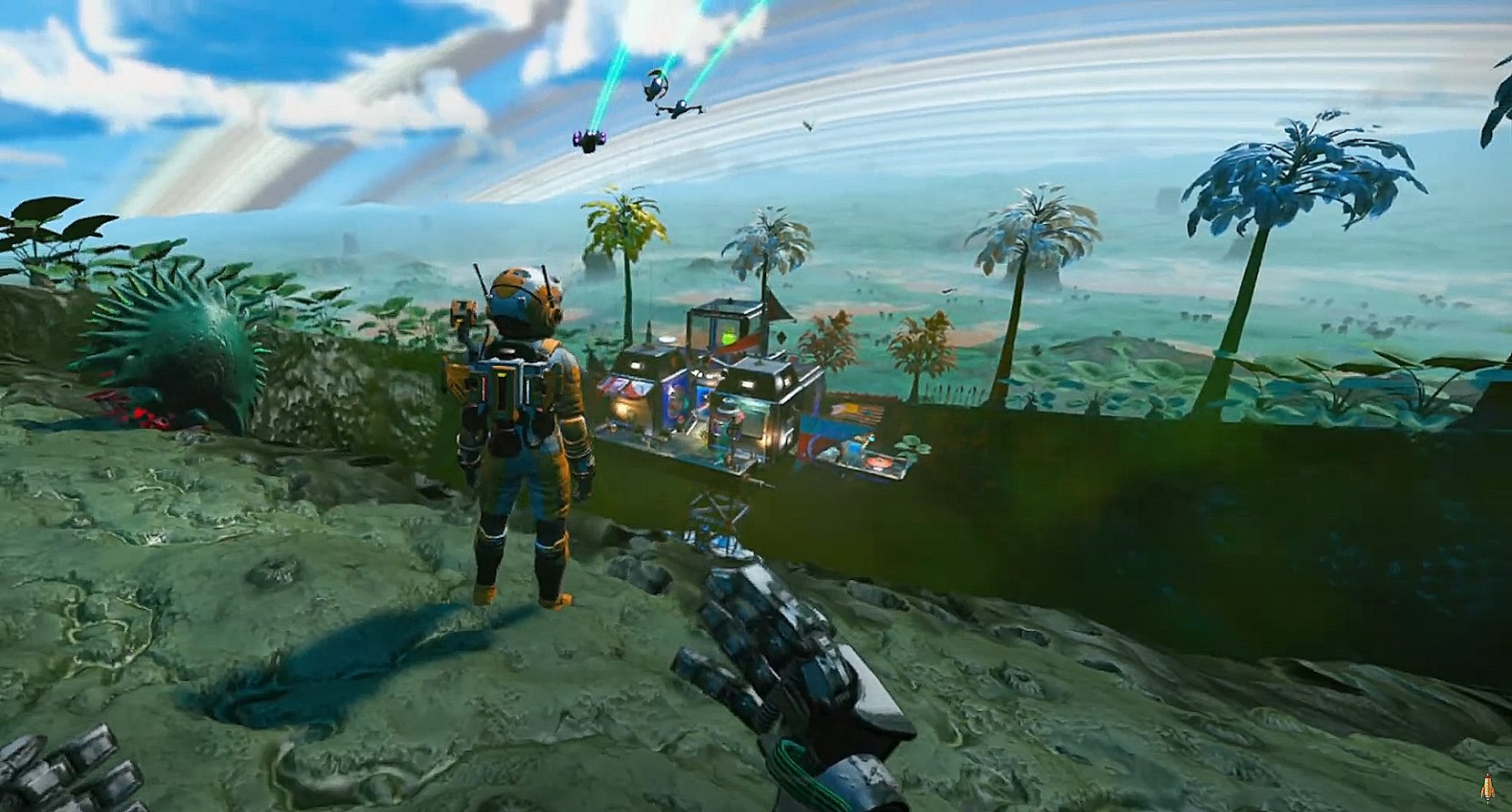 Touring Bases in VR and Talking "No Man's Sky" as Guest on "NMS Wonders" Show
A few months back, Mehalaway of the YouTube channel VR Spaceman reached out to me asking if I would be interested in appearing as a guest on his weekly live VR show, No Man's Sky Wonders, to walk through several of my recent base builds and just chat on about the game we all know and love so well. That sounded like a pretty good time to me!
On his channel, Mehalawy explores any and all space games that support VR across a variety of platforms and headset configurations. His weekly live show, NMS Wonders, he hosts and records from his perspective in PSVR2. As he describes,
This is a live talk show about No Mans Sky game In virtual reality, every Saturday We will tour some of the most wonderful bases in NMS while interviewing the base builder and listen to their NMS story, all this in virtual reality for a new & fresh experience.
On the show in questions, we were joined by co-hosts Kim and Max (@SparkleRain and @Maxamus88 on Discord) and toured three of my bases: The Lighthouse in the NMSCord Hub, Chimney Rock Overlook, and Blade Peak Chalet. Along the way, we had a nice, wide-ranging chat about life, the game, and even a dip into the topic of retro computing… It was a blast!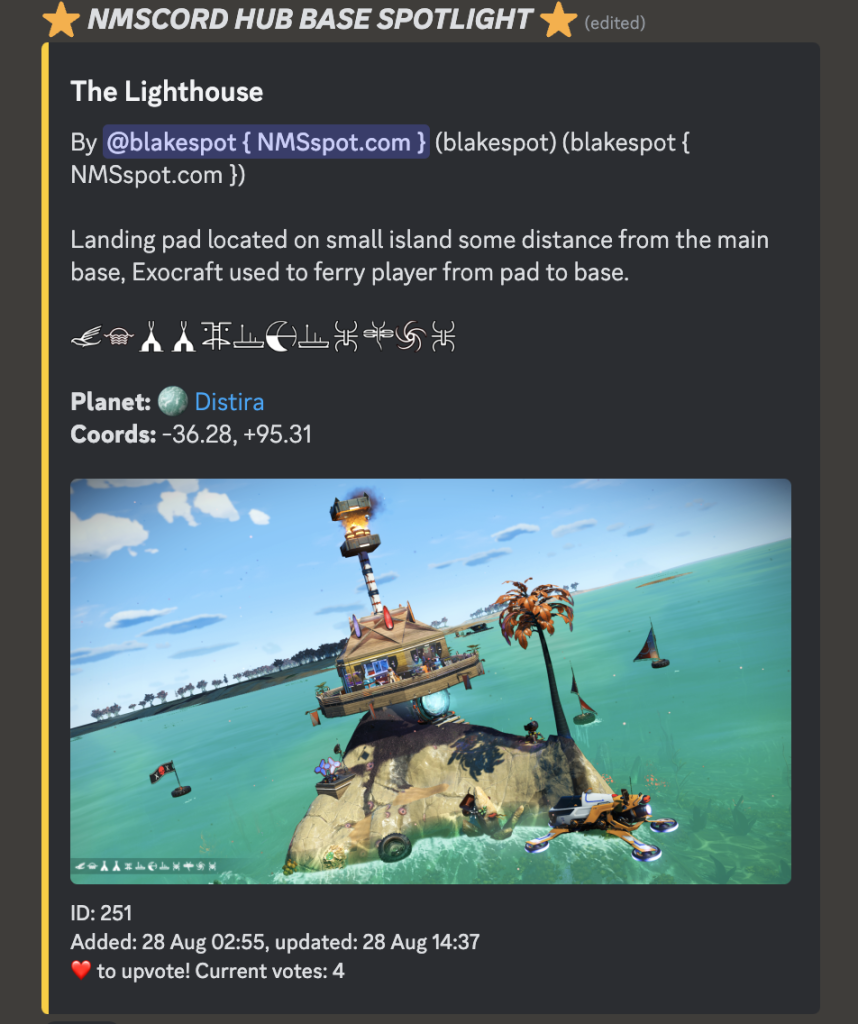 The motivation for me to finally sit down and write a post sharing this YouTube base(s) tour was that on the NMS Discord in the @nmscord-hub channel, my base The Lighthouse, which was visited in the video, was recently a featured base for the community. This brought many visitors to the base and quite a few comments sent my way. It's always fun to have visitors!
Please have a look at NMS Wonders Ep. 25, "Journey to the Past," as well as the VR Spaceman channel overall and the associated Discord. Thanks for the great time, Mehalawy and company!