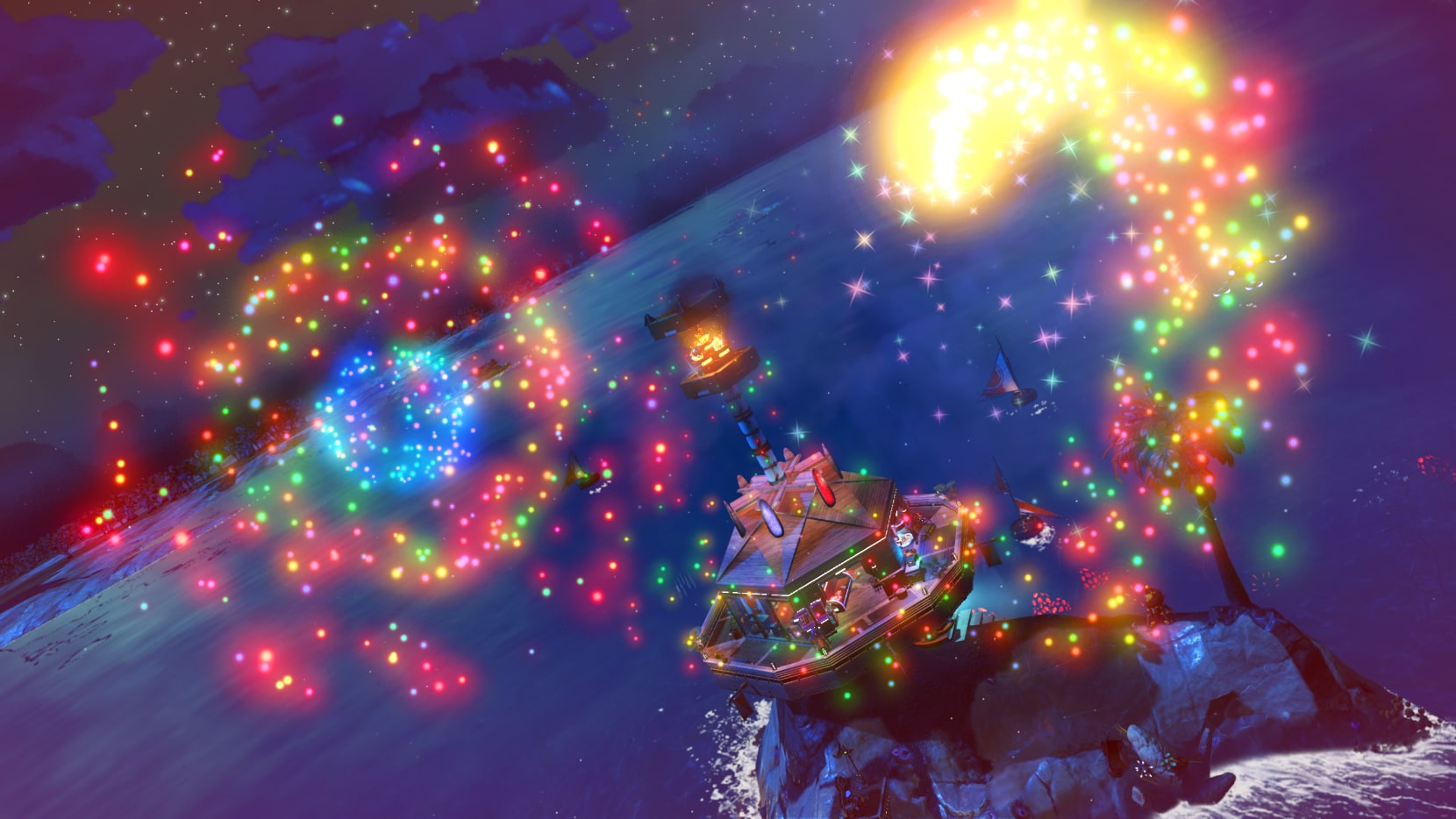 Happy 4th of July to American Interlopers Out There Amongst the Stars!
A quick shout out to my fellow American Interlopers out there exploring the universe, travelling from system to system, galaxy to galaxy, here on the 4th of July, American Independence Day. To mark the occasion I've indulged in a modest fireworks display from my lighthouse base perched upon a craggy islet on planet Distira in the NMSCord Hub system (Euclid galaxy).
So, grab your space apron, get out in the yard, and fire up the Nutrient Processor for a good old-fashioned Hexungulatis barbecue. Have a great Fourth!