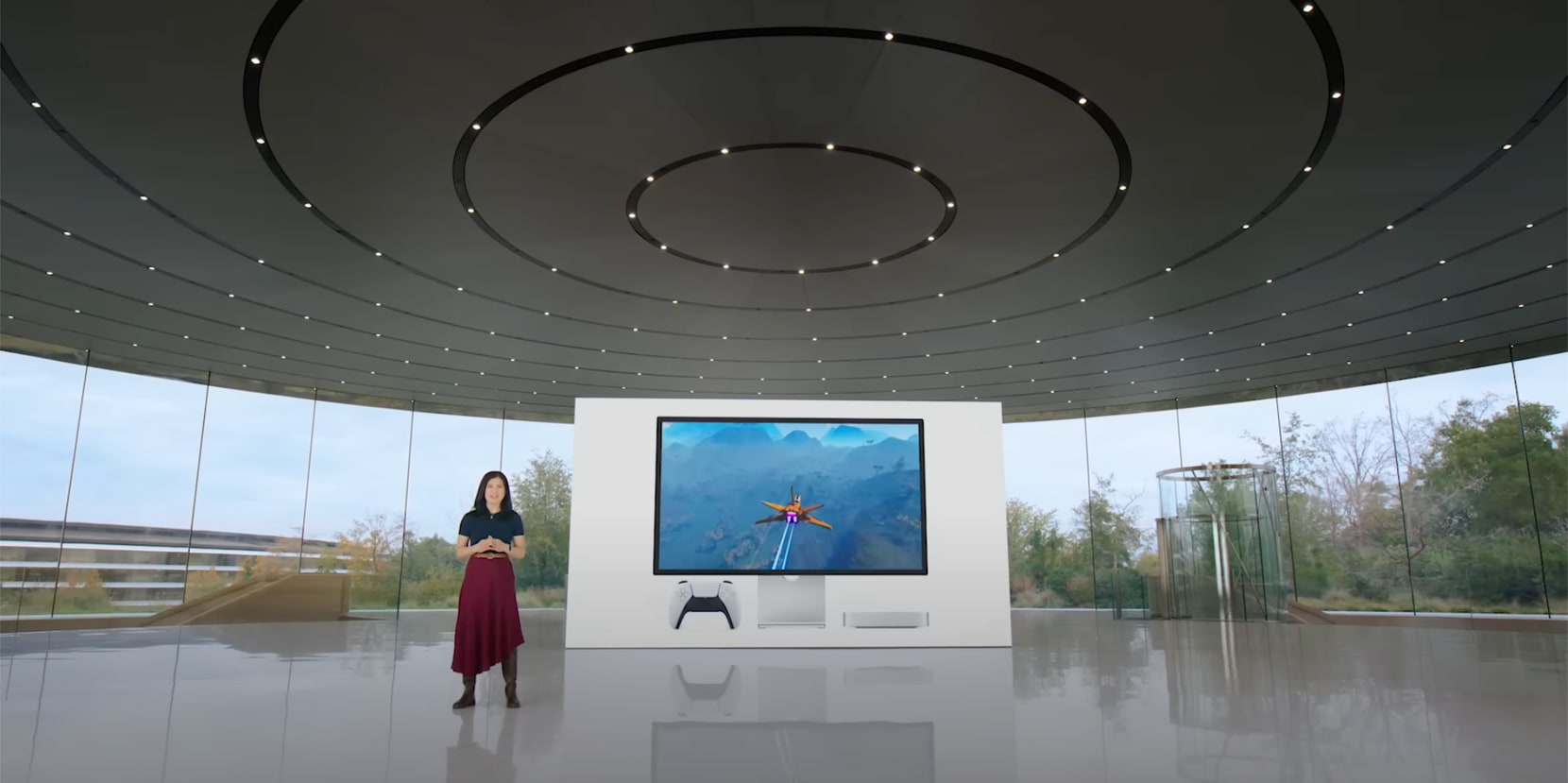 "No Man's Sky" Featured in Apple's January M2 Silicon Event
During Apple's WWDC 2022 keynote back in June, Apple announced that No Man's Sky would be coming to the Mac, featuring the game as an example of one of the first apps to utilize Apple's new Metal 3 graphics API along with one of the new features it brings, MetalFX upscaling. During the demo, Apple's Senior Director of GPU Software, Jeremy Sandmel, said that the game would be "coming to the Mac later this year." And in early October, Hello Games' front man Sean Murray tweeted,
2022 has already been a busy year for No Man's Sky – Sentinel, Outlaws, Leviathan, Endurance, SteamDeck, MacOS, PSVR2, Switch and several expeditions… and we aren't done yet!
But as we saw, the year drew to a close without a Mac No Man's Sky release. (Several other games slated for Mac release by year's end were also delayed, for what that's worth.) And, with 2023 underway, posts across various web forums from anxious would-be Mac Travellers have started to appear, asking about any updates on the status of the coming Mac release.
Those waiting anxiously may be pleased to hear that Apple held a press event today announcing new MacBook Pro laptops and Mac mini desktop models featuring new iterations of Apple's M2 processor, and in that event, No Man's Sky was again showcased, this time by Senior Engineering Program Manager, Mac, Erin Turullols, as can be seen in the bookmarked video clip below.
And the new Mac mini is also great for games, running demanding titles like No Man's Sky at even faster framerates. With this supercharged performance, the new mini with M2 runs laps around the competition.
The No Man's Sky section of the event showed the game running on an Apple Studio Display, with a Mac mini and a Sony PS5 DualSense wireless controller by its side. There is little reason to assume that the demo footage shown in the video was actual footage of the game running on Apple hardware. More than likely, It was a PR clip from Hello Games, generated on a PC.
Unfortunately, no release timeframe was mentioned during the event, however, a bit of fine print shown at the conclusion of the video states that "No Man's Sky will be available later this year."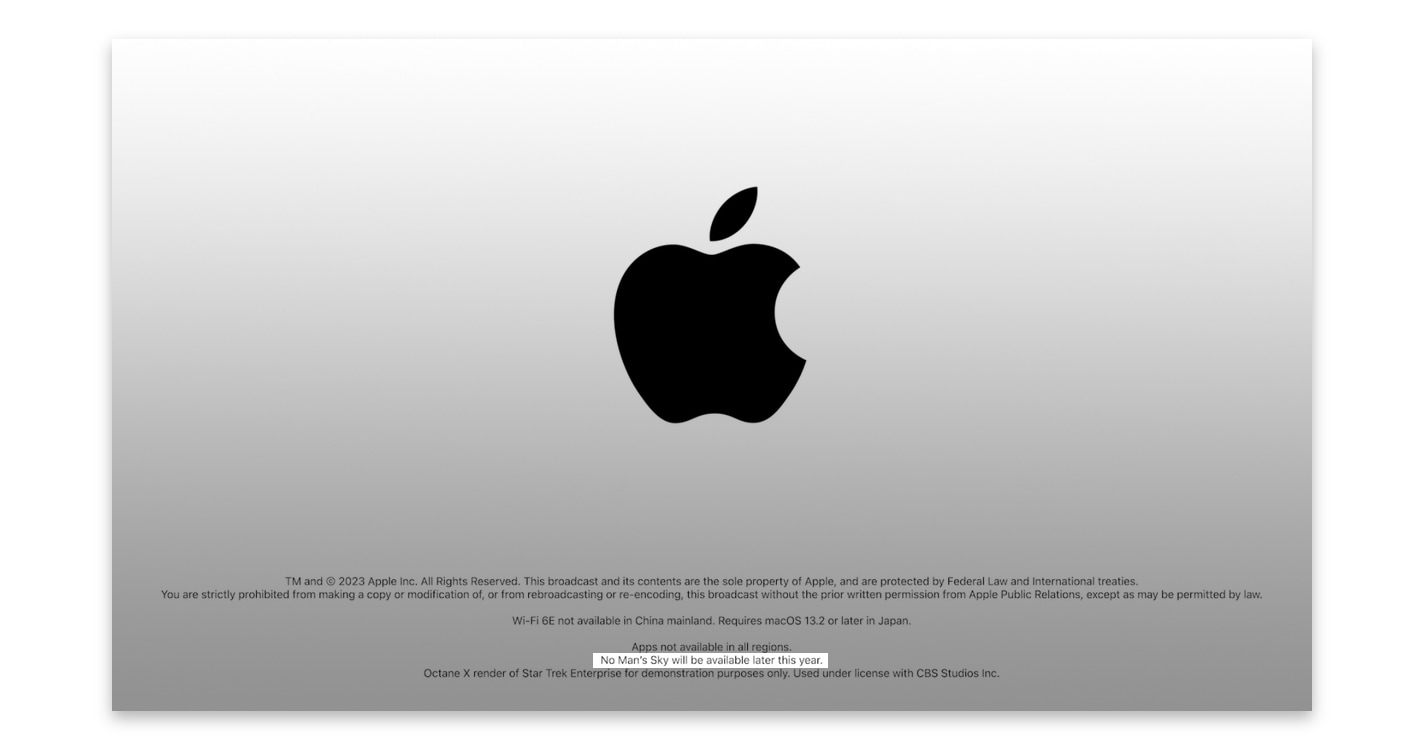 So, for anyone doubting that the game was still on the way — and there's really no reason to have though that — the game is still on the way. Likely, No Man's Sky will launch not only sometime in 2023, but soon. Some speculate that Hello Games is waiting for Sony's Playstation VR2 launch for PS5 on February 22nd to release an update that takes advantage of the new headset while also using that opportunity to release the Mac version. That may be the case, or there may have simply been some setbacks in the development process that forced a delay in the Mac version's release.
Whatever the reality, No Man's Sky for the Mac will surely be here soon. (And for the iPad, too, if you believe what Apple stated in their web press release following the WWDC 2022 keynote, though as far as we've seen, Hello Games has made no mention of such a version anywhere else…)