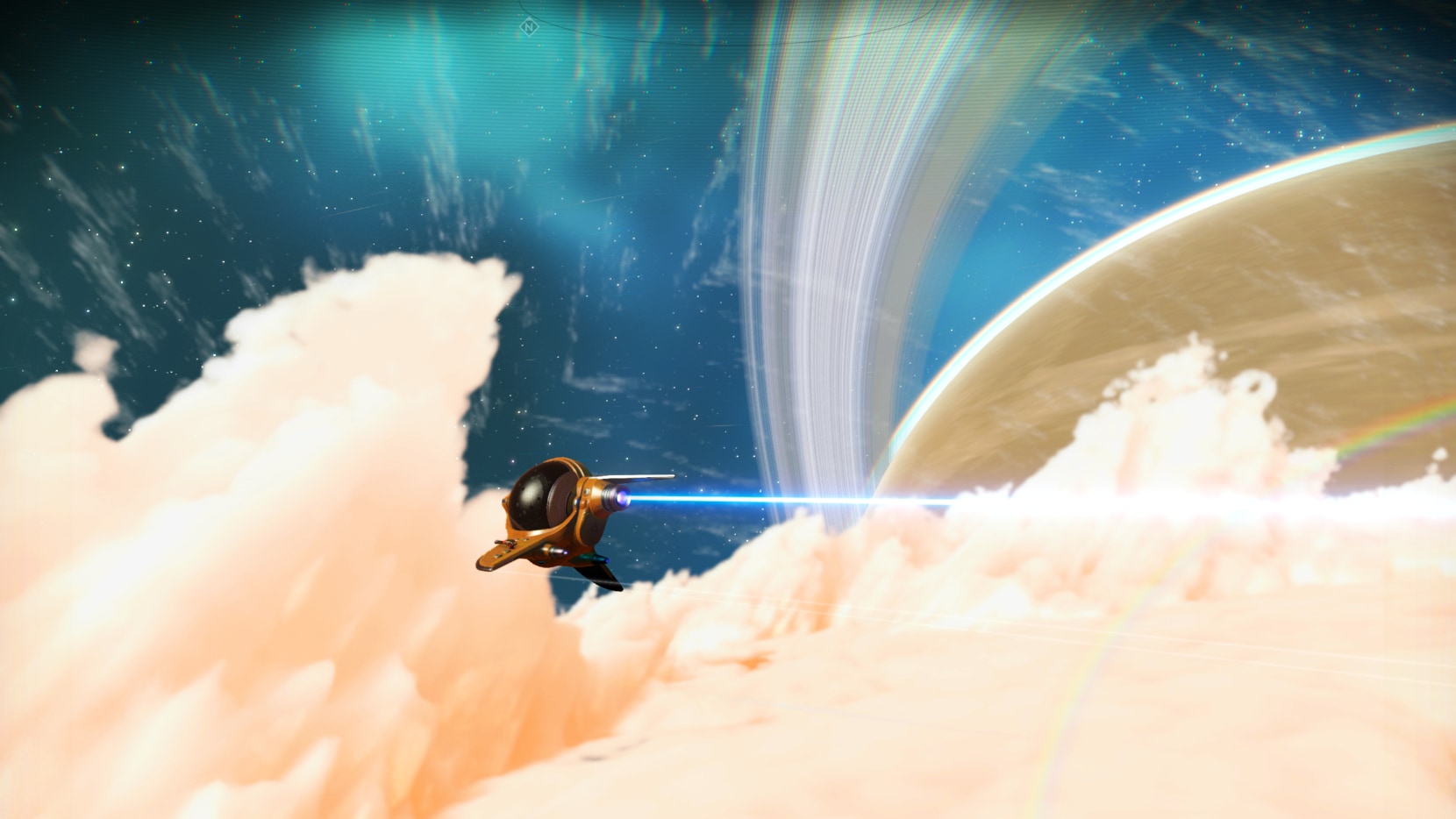 Five Years in "No Man's Sky" – 1,000 Photos Are Worth a Million Words
Five Years in "No Man's Sky" – 1,000 Photos Are Worth a Million Words
Five years.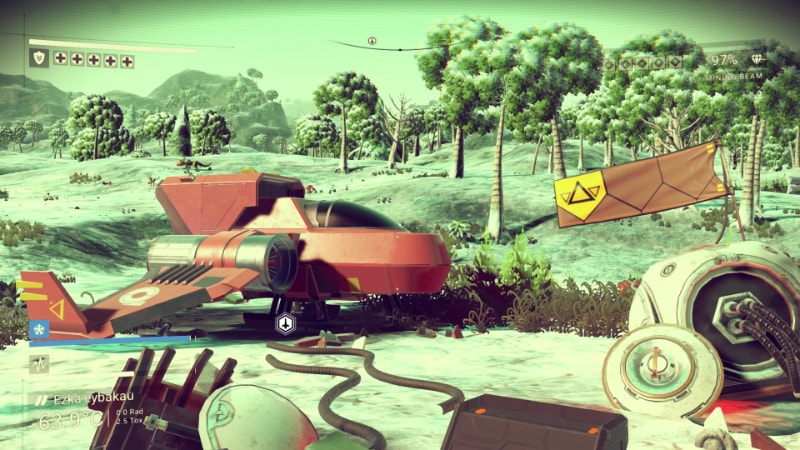 It has been five years since I first blipped into the No Man's Sky universe, finding myself dazed and standing next to that downed Rasamama S36 starship back in August 2016. After exploring the alien surrounds to find the elements needed for its repairs, I lifted off into space and set out on a journey of exploration that has not slowed down since.
A day one player, I quickly found No Man's Sky to be the best game I had ever experienced (in a rather long life of gaming). The surreal and alien landscapes of one world after the next ever captivated me and I was gripped with the drive to relentlessly explore the strange and boundless universe that is No Man's Sky.
In the aforelinked blog post written just weeks after I began my journey, I said of the game,
Playing No Man's Sky is the best and most breathtaking gaming experience I have ever had in my life. The sense of the infinite and of limitless discovery is tremendous. I am just lost in this game.

"Game." Is it a game? It certainly seems more of a pursuit, a hobby, even a passion than a game to me. Inserting one's self into No Man's Sky is to begin a potentially endless adventure, visiting world after world after world that no eyes have ever seen before. Worlds placid, worlds violent. Worlds teaming with beautiful and fascinating life both plant and animal. Dead worlds, as well. You can never know what's waiting down below when you drop into atmo.

All my life I have dreamed of exactly this in gaming — an interesting, alternate universe, massive in scale, in which I can freely wander and explore at my own pace. That is what No Man's Sky is to me, and it's my observation that many others are similarly moved by the game. The fact that the universe is procedurally generated and that even the game's creators can't describe everything that's out there to be encountered adds to the incredible sense of the unexplored, the alien. There is a lovely feeling of solitude to the whole experience of discovering a world, leaving your mark on it, and moving on to the next.
Having started out on the PS4, I quickly decided to build a high-end gaming PC specifically for the purpose of playing No Man's Sky to the fullest, at a higher resolution and framerate and with faster storage than the PS4 could offer. Over the years, as Hello Games graciously extended and expanded the game with update after (free) update, I upgraded the PC in various ways and accumulated a perhaps shocking amount of No Man's Sky related schwag / merch. (Time is not the only thing I've put into this game, as a Polygon article from 2017 details [updated version of the post, here on the blog].)
With what I believe is certainly the friendliest community in all of gaming, the social aspects of No Man's Sky have been a real pleasure to be part of. Sharing stories, screenshots, planetary coordinates and just getting to know fellow players on the related Discord and subReddits has been a lovely experience. Making a new friend by happening upon a fellow Traveller, tending their base on some planet in the corner of the galaxy, is a rather nice occasional treat, as well.
At just over 3,200 hours in-game at the time of this post, I have found certain particular gameplay pursuits that keep me busy. For example, I've taken to building "tiny home" bases on particularly breathtaking worlds. More recently, I very much enjoyed playing through the two community-centric Expeditions that have recently taken place as part of the No Man's Sky Expeditions update, which landed this past March. I've made a little fan art here and there. And, of course, I am ever exploring. Sharing what I'm up to in the game is the main point of this blog, so if you've an interest, have a look around!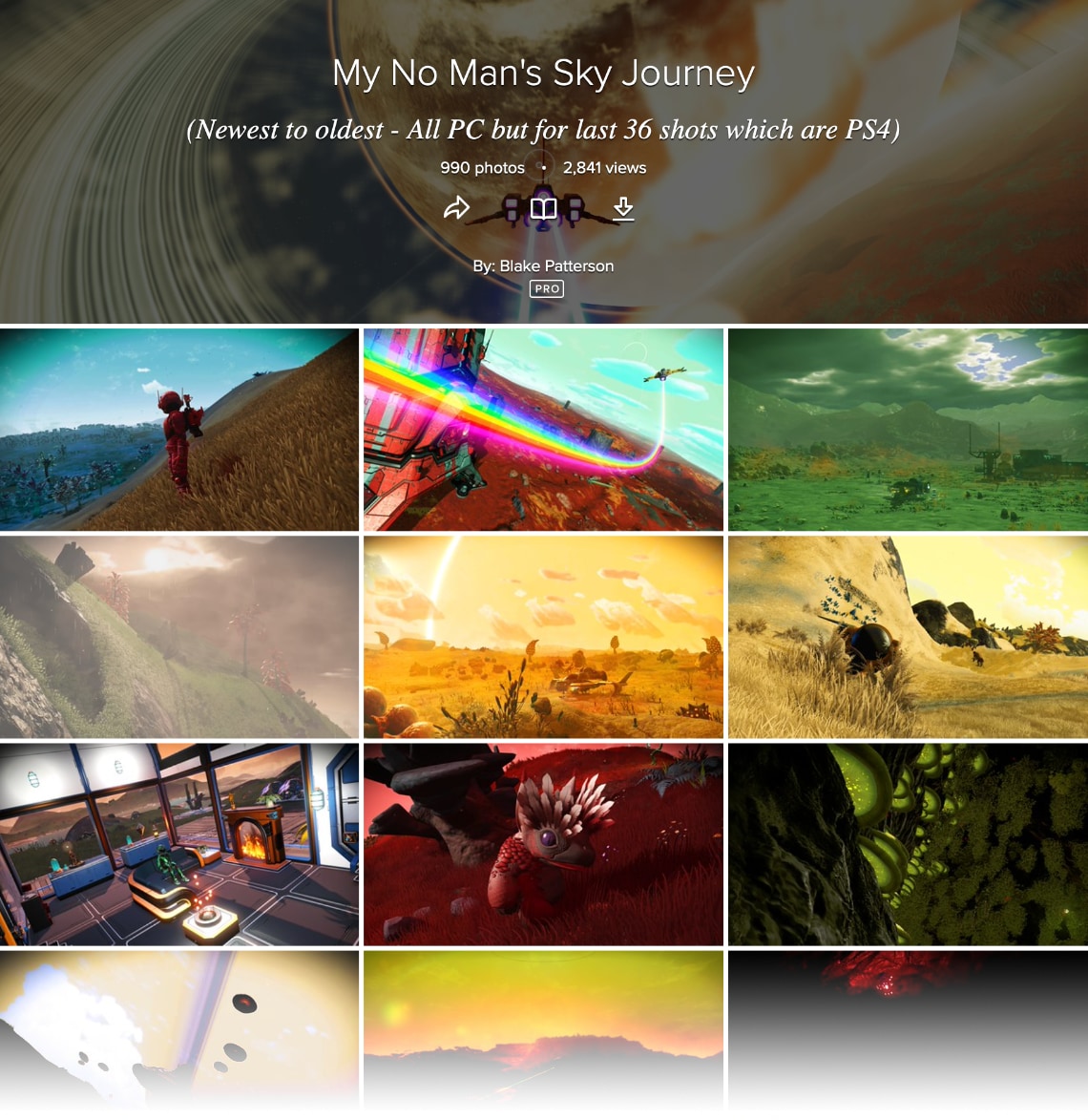 Perhaps my favorite pursuit in No Man's Sky is in-game photography. The game's visuals are amazing, and capturing that perfect shot (thanks to the superb Photo Mode the game provides) of a world that almost certainly no one has ever before explored is extremely rewarding to me. This has been the case since the beginning and, as such, I keep several galleries of No Man's Sky exploration photos. Photo sharing is a big part of the NMS Discord; showing the vistas you have captured and seeing what others out there have encountered is a lot of fun. Another way I like to share my shots is in a public Flickr photo gallery I maintain that contains, presently, 1000 images I have captured in my travels over the past five years, going all the way back to day one. These are the photos I consider to be the best of the approximately 15,000 screenshots I've apparently taken in the game since the beginning.
To mark the fifth anniversary of No Man's Sky's launch, I wanted to focus on that gallery, which provides what I think is an interesting look at a Traveller's (me) encounters across all versions of the game, starting on PS4 and ending on the PC. So much has changed, and such sights were seen. Take a look back through the various ages of No Man's Sky — at the sights that most captivated me.
Godspeed, Traveller. After all, new Frontiers await…