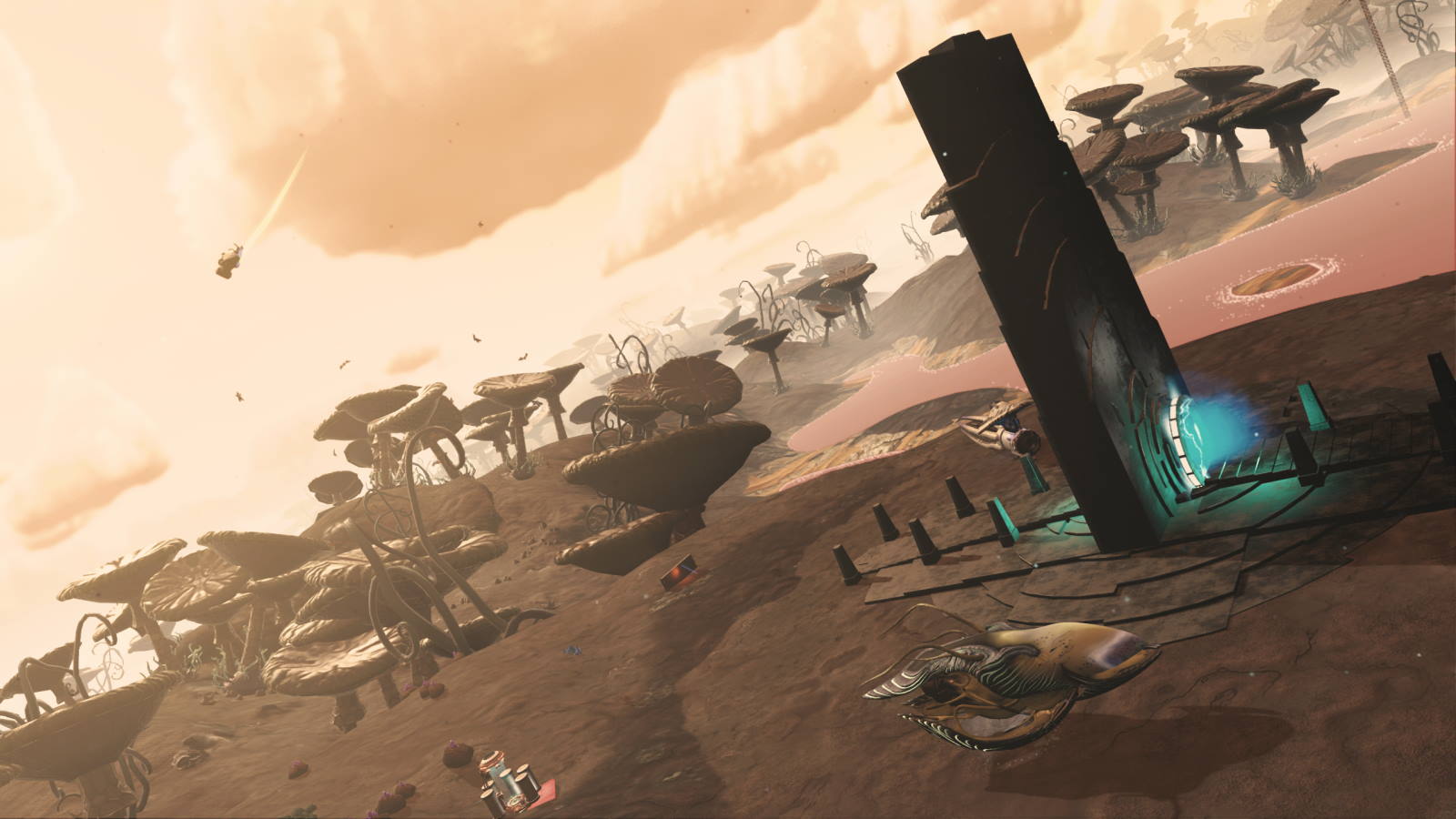 Community Event #17: Living Ship Edition
No Man's Sky Community Event #17 was the first weekend event to follow the release of the Living Ships update and, as such, we saw some sights on the event planet that no previous event had delivered.
As Living Ships was released publicly on Wednesday the 23rd, most travellers were still working their way through the new Starbirth mission, which involves several timer blocks of around 24 hours (the time needed for various items gathered along the way to mature). As such, living ships on the event planet did not abound, but were present in small numbers (piloted by those of us who got creative with the system clock and network connection…).
My first living ship and I made our way to the afflicted Holo-Terminus and found that an offering of Pugneum was needed to stabilize the disturbance — and that meant Sentinel hunting. Angry sentinels were everywhere and things got rather intense once the walkers arrived. Happily, we made it out only mildly scathed.
Have a look at a short glimpse of the action which shows scenes from the main event (mid-morning Saturday, on PC), as well as a few of the player bases arrayed about the site.