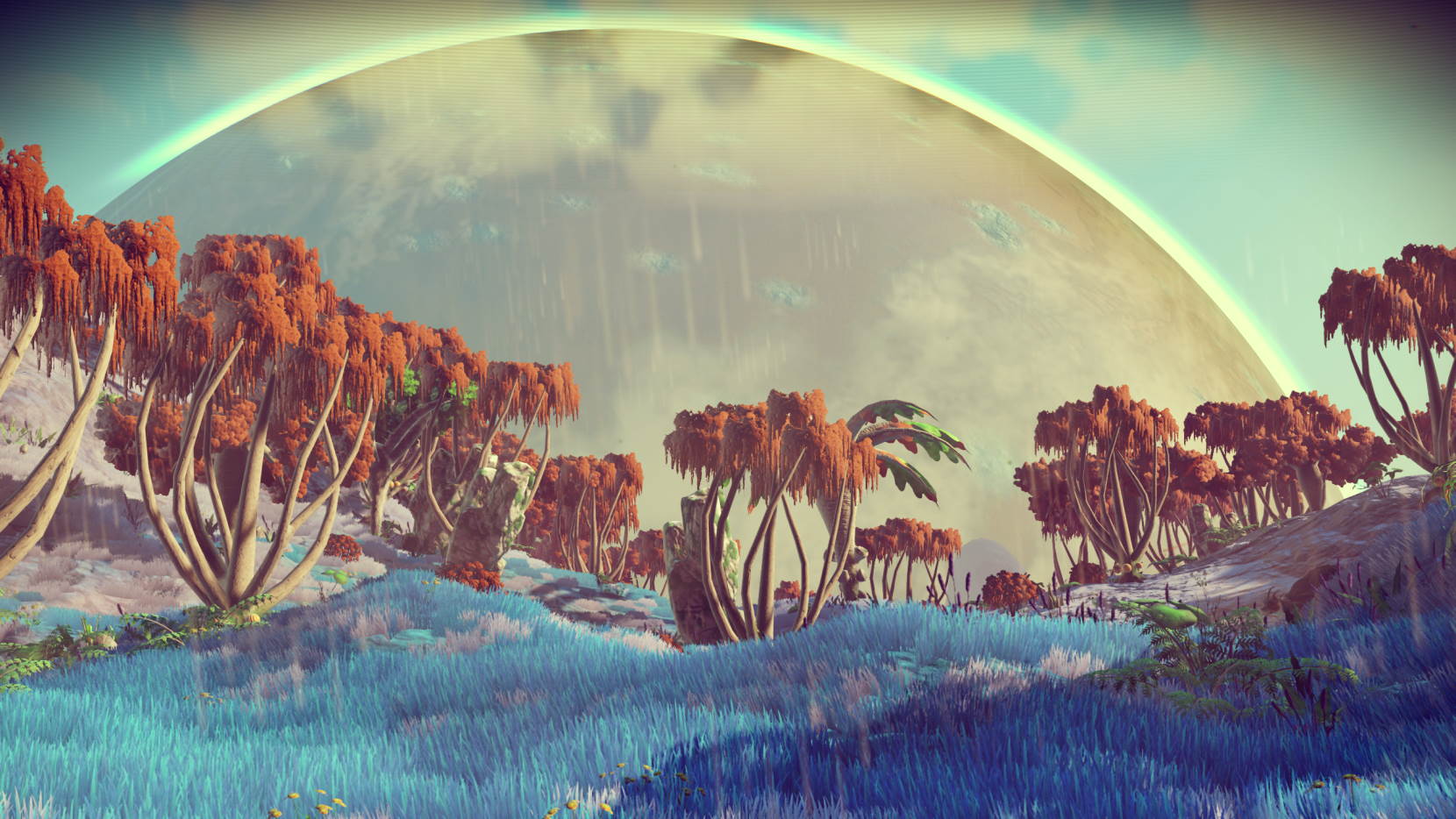 A Traveller Explores Worlds of Olde in a Moving "No Man's Sky Foundation" Livestream
As regular readers are aware, I spend a considerable amount of time exploring the early No Man's Sky universe. And it seems I'm not alone.
I recently ran across a video captured by YouTuber Unholy_Mr_Brown during his live-streamed session of exploring several worlds in the Foundation (v1.1, circa 2016) version of the game, which happens to be my go-to for "time travelling" / historical exploration. During the hour and a half livestream, the fellow traveller explains the reasoning behind his preference for the older versions of No Man's Sky to the new. His sentiments, full of emotion, echo many of my own and I found watching him explore and listening to his commentary very much to my liking, and so I share it here with readers. (His channel is full of other exploration videos of past versions of No Man's Sky, for those wanting to see more.)
While on the topic of video explorations of worlds of olde, I will take the opportunity to share another video that I spotted a while back on Reddit in the NMS_Foundations sub (the focus of which is "to share the old-school sci-fi vibes of No Man's Sky"). It's called This is No Man's Sky and was created in late 2019 by YouTuber J. Twittenhoff using the Press Kit version 1.0 of the game on a PS4 Pro. It's something of a fan trailer of the early game with a lovely '80s synthwave vibe. (The creator posted part II of his project a short while later.) Thanks to u/jenga67 , author of the lovely Back to Foundations game mod, for submitting the video to the subreddit.
…