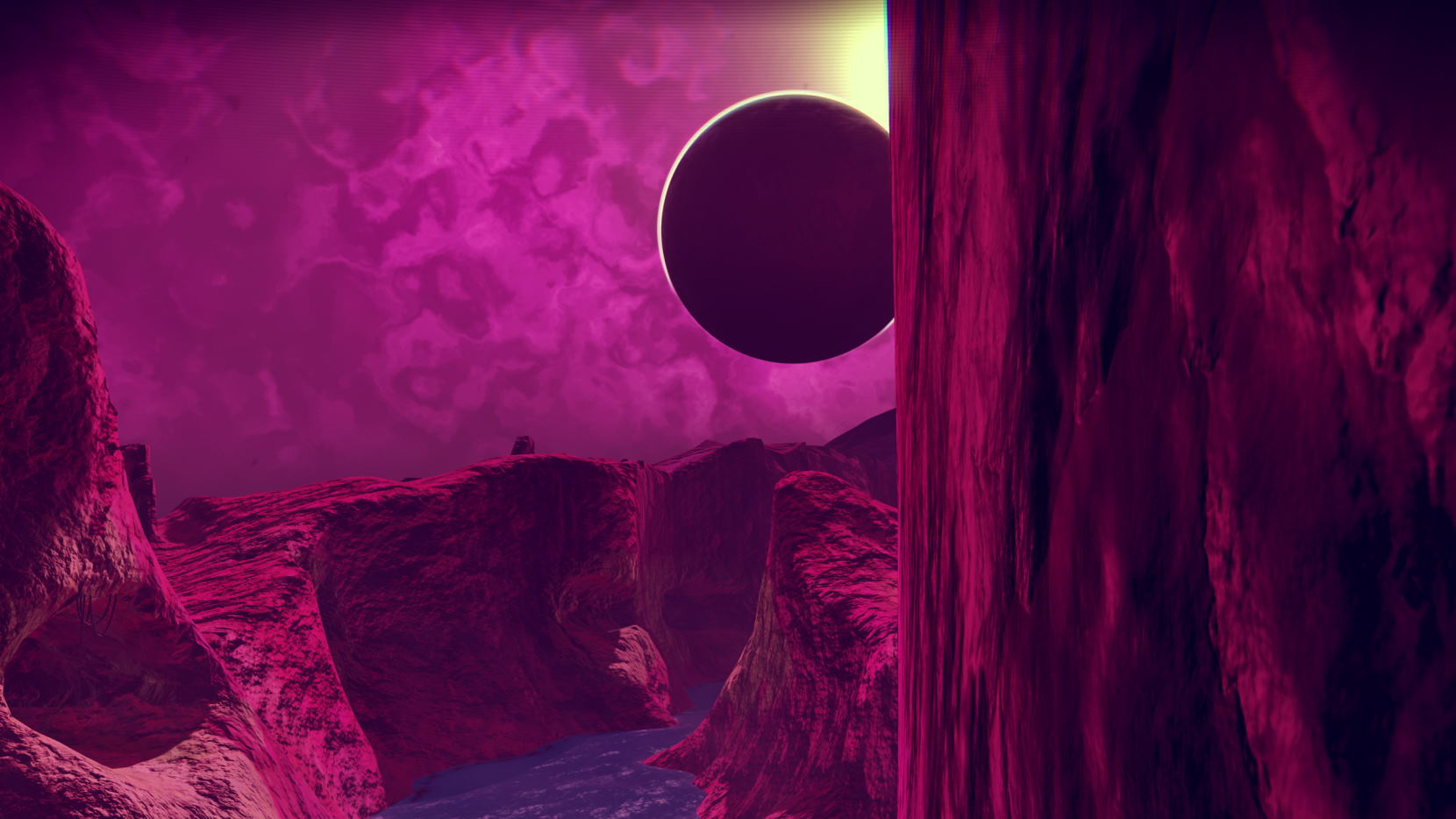 Exploring an Early World That Exemplifies the Meaning of Solitude
Exploring an Early World That Exemplifies the Meaning of Solitude
The previous post made to this blog covers my exploration of a mountainous desert world from No Man's Sky Foundation v1.1 (circa 2016), with photos and a somewhat lengthy video. Soon after exploring that planet, I set down on another world in the same system that turned out to be one of the most desolate I have ever encountered in my four years in the game.
The world is devoid of all flora and fauna and is nearly silent but for a subtle and woeful drone sung by the wind. It is a striking, high-contrast pink-purple world with a dark and purple sky. The landscape is full of rocky crags with stone arches and water lakes here and there. It is rather unlike anything one might encounter in more recent versions of the game.
Here I present several photos and a short video account of a portion of my exploration of this desolate place. I have rarely felt more solitude on a world in the No Man's Sky universe than that which this planet presents.
Those interested in this No Man's Sky "time traveling" may enjoy my previous forays back in time.