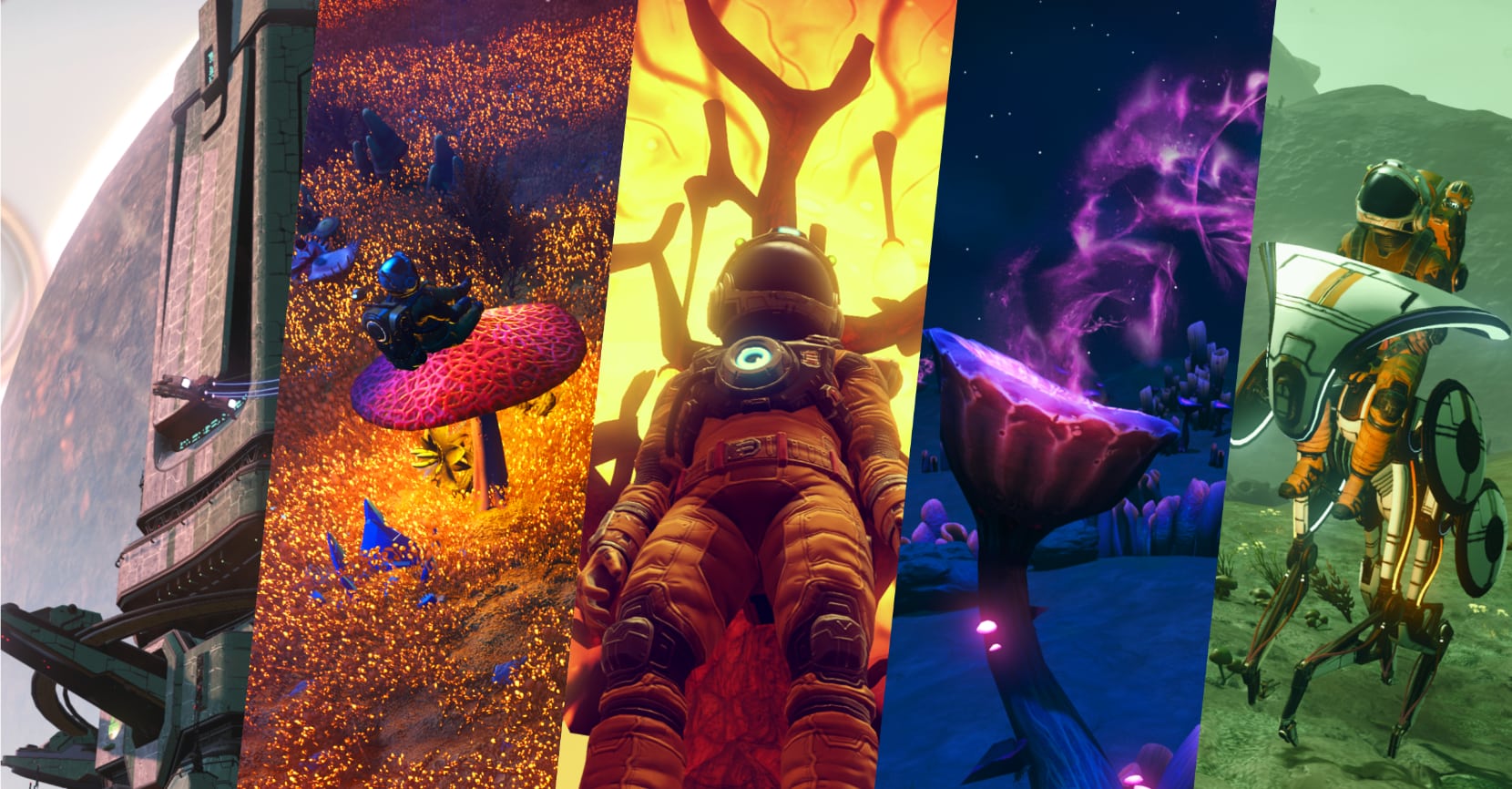 A Glimpse of a Traveller's First Encounters in the No Man's Sky Origins Universe
On September 23rd, No Man's Sky Origins (v3.0) was released to much fanfare. This year's biggest update to Hello Games' space exploration / survival tile originally released in 2016, Origins is on the scale of previous major updates such as Beyond, NEXT, and Atlas Rises. And, as has been the case with every No Man's Sky update (13 major updates in all), the Origins update is available to players free of charge.
What I, and many other players that have been in the game's universe since day one, wanted most from Hello Games was an update to the game's variation and diversity. With Origins, this is what we received.
In an IGN interview video, Hello Games chief Sean Murray explains what Origins is all about, and what it means to the studio.
The fundamental thing is that we have this universe that we built, like, four years ago and we released it and we said that thing of, "even we don't know what's out there." But it was true to an extent, right? We didn't know the kind of planets people were going to start up on and — and then actually that hasn't been true for the last four years for us. We have a ever evolving game but that universe has been reasonably static, right? The same terrains and biomes and worlds out there to explore. We've kind-of calmed them down, actually. We've removed some of the craziness [in Atlas Rises and, to a much larger extent, NEXT]. And Origins is kind-of — yes it's another update — but it's kind-of a new start for us in some ways. And we wanted to get that across. That this isn't just — this isn't an end, it isn't just, "here is an update with some more content in." It's something quite fundamental for us.
…
We're adding more diversity, more variation to that universe, which is something we haven't really done that much. But also, we're adding, like, literal new planets and bursting them into the universe…
…
Technically what's possible now, kind-of wasn't possible for us before before. So you have really tall mountains, multiple-kilometer tall mountains, chasms, deeper oceans, deeper caves, crazier terrain — things that we wanted people to have that feeling of freshness in the universe.
…