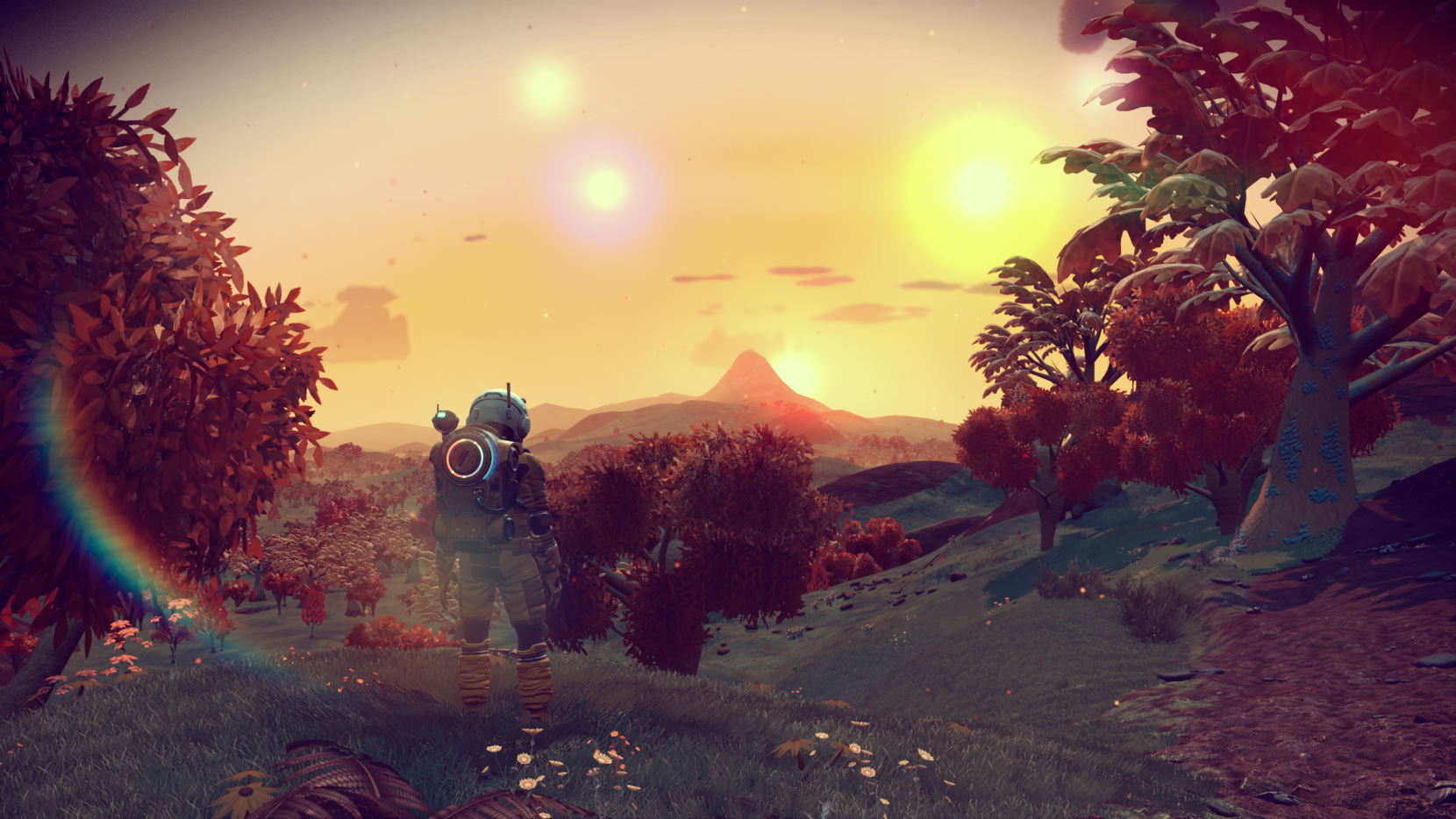 A New Traveller Describes His Enchantment With the "No Man's Sky" Universe
A New Traveller Describes His Enchantment With the "No Man's Sky" Universe
YouTuber Ben Is Bread recently posted a video entitled Why I Needed No Man's Sky, in which he shares his experiences playing the game after downloading it for the first time several weeks ago. Being a gamer who has run an active YouTube game channel for several years, Ben was well aware of No Man's Sky and the travails of its launch, but had never stepped into its universe until recently. (And it's worth noting that the video was published a week before the Origins v3.0 update landed, notably enhancing variation within the game.)
I don't feel like I'm just playing or going through No Man's Sky, I feel like I'm actively engaging and experiencing it … At the end of the day I feel something playing this game.
The video spoke deeply to me and certainly resonated with my own feelings surrounding the game. That you are reading this post on my No Man's Sky blog, you probably have some idea of the regard I have for the game.
And, so, I wanted to share this video with those who feel likewise, as well as those who have not yet had the chance to see how they feel about No Man's Sky.
What kept me constantly fascinated with this game was the joy and satisfaction I found in discovering and exploring the crazy hostile and beautiful worlds this game creates… There were just so many points in my journey where I would stop exploring, stop mining, stop looking for materials and — just take in the experience. No one else had ever been here. No one else had ever stepped on this planet and seen what I'd seen.
For right now, in a stressful and confusing time, where so often we can feel trapped and helpless, it's incredible to be able to explore, to discover, to have curiosity and wonder what lies just over the horizon…
Related link: