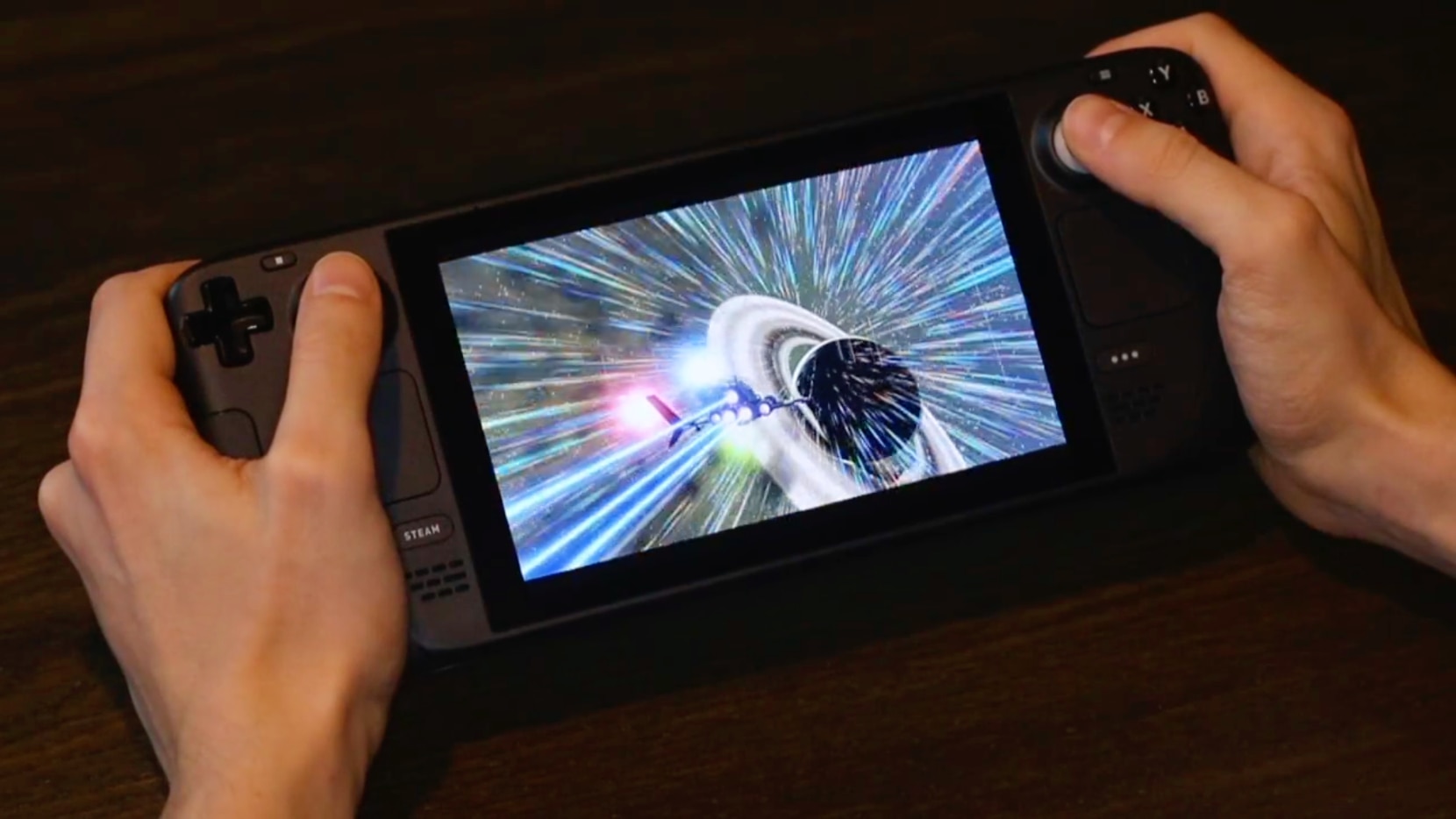 First Video of "No Man's Sky" on the Steam Deck Surfaces
[ Update – April 11: A longer gameplay video than that shown here has since surfaced and is featured in a more recent post elsewhere on this blog. ]
Last Friday Valve's Steam Deck embargo ended and those with Steam Deck units in their hands have begun sharing thoughts, experiences, and gameplay videos. One such individual is Italian YouTuber PC-Gaming.it. On Friday, they shared a short video showing a person playing three games on the Steam Deck: Nier Replicant, Persona 4, and No Man's Sky.
Within, about two and a half minutes of No Man's Sky gameplay is shown towards the end of the video, starting at about the 5 minute, 47 second mark. An on-screen system monitor shows some interesting system performance metrics during gameplay.
The video shows the Italian version of the game being played at the Steam Deck's native 1280×800 pixel screen resolution. Framerate stays locked at 60fps for nearly the entire video and, while the GPU remains pegged at near 100% utilization, the CPU load rarely rises above 50% and stays at around mid-40% most of the time. Halfway through the NMS demonstration, the player jumps to the in-game graphics options screen and changes the settings from the Standard preset (with no anti-aliasing) to the Enhanced preset (with TAA enabled) — and this has no measurable effect on either CPU or GPU load, interestingly. With the CPU utilization so apparently low, there is likely room to edge up the settings further before seeing a performance hit.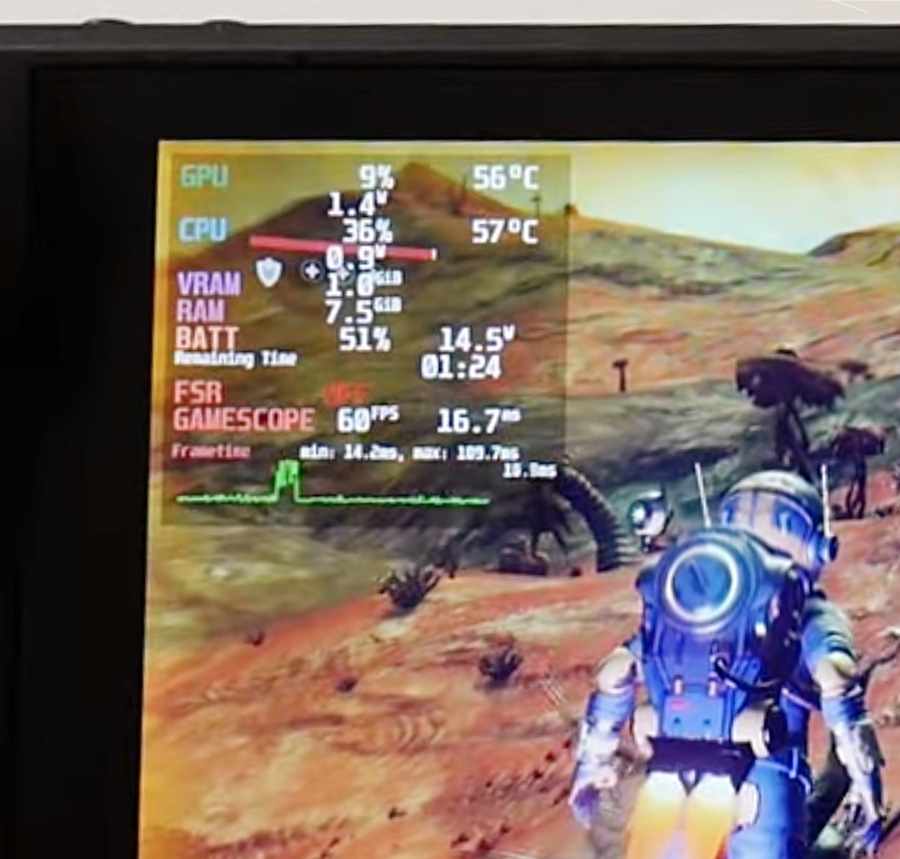 And, here we should remember that SteamOS on the Steam Deck is Linux-based, and that the system is running the Windows version through Valve's Proton compatibility layer / translation software (this has been verified) which necessarily impacts game performance to some degree.
The NMS graphics settings as well as the screen overlay also reveal that AMD's FidelityFX Super Resolution (FSR) scaling is not enabled during the demonstration video.
Traveller's out there debating the purchase of a Steam Deck to play No Man's Sky on the go should have a look at our recent post, "No Man's Sky" on Nintendo Switch – So, How Will They Do It?, which looks at some likely approaches Hello Games is taking with their recently announced Switch version.
[ Proton performance is discussed in the comments ↓ ]