A Progress Update From a "No Man's Sky" Time Traveler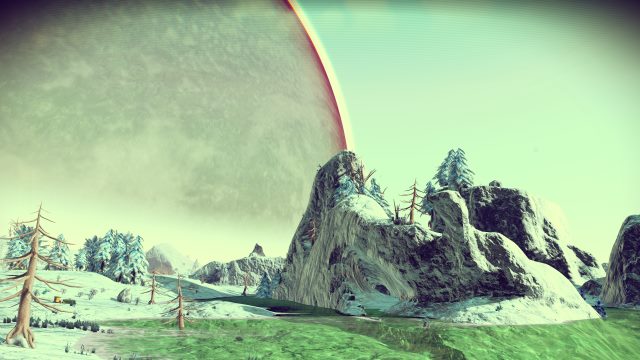 Early in the year I posted A Few Words from a "No Man's Sky" Time Traveler, detailing my decision to put my 1,600-hour No Man's Sky journey on hold and jump back-in-time to late 2016 and the Foundation (v1.1) release of the game. (My help page provides assistance to those wanting to do the same.) In that post I explained my motivations for so doing and I won't restate them here other than to say, in brief, I missed the wilder nature of the early games' (pre-NEXT) worlds and that greater sense of the unexpected, waiting around every corner. That was over half a year ago and it seems a good time for an update.
As I wrote the aforementioned blog post, I was 25-hours in on a new Normal-mode game started in the Foundation release (version 1.13 specifically), having archived my mainline progress to resume later. I ended up playing in Foundation for 10 straight weeks before archiving that save and going back to the then-current release (Visions v1.77) in order to get back into the active swing of things in preparation for the impending release of No Man's Sky Beyond.
Beyond promised to bring VR gameplay, far deeper multiplayer, and a large bag of various quality-of-life improvements to enhance the overall experience. Shortly before it was released, I purchased an Oculus Rift S VR setup in order to immerse myself as fully as possible in the game. No Man's Sky Beyond (v2.0) arrived on August 14 and it did, indeed, deliver on its promises. No Man's Sky in VR is pretty amazing; I've spent hours in the game just slowly wandering about, examining prairie flowers blooming inches from my eyes, marveling at clusters of desert cacti towering above me, and running my fingers through blades of grass carpeting valleys that stretch off into the distance. And, what's more, I'm liking the deeper online play mechanics introduced through the Nexus in the updated Space Anomaly (a sort of hub where players can easily find each other, explore together, visit each others' bases). I didn't expect to find particular fondness with expanded online play, but it feels like a nice addition.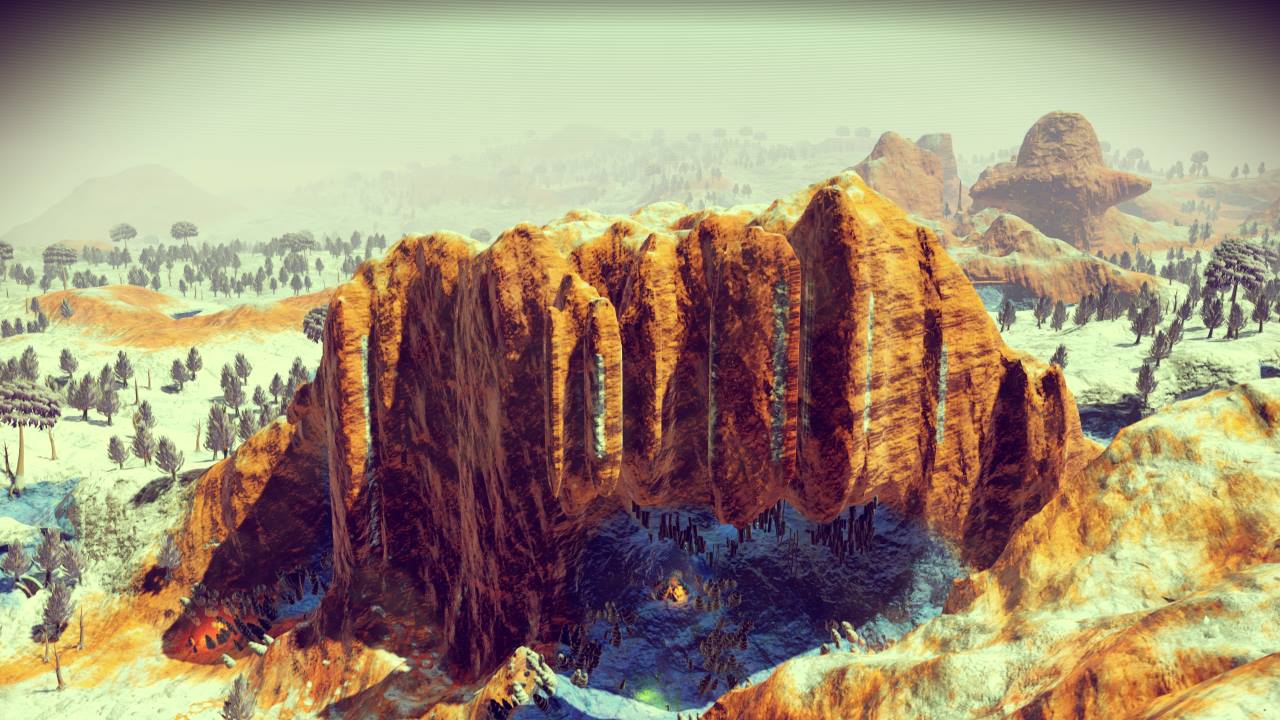 …