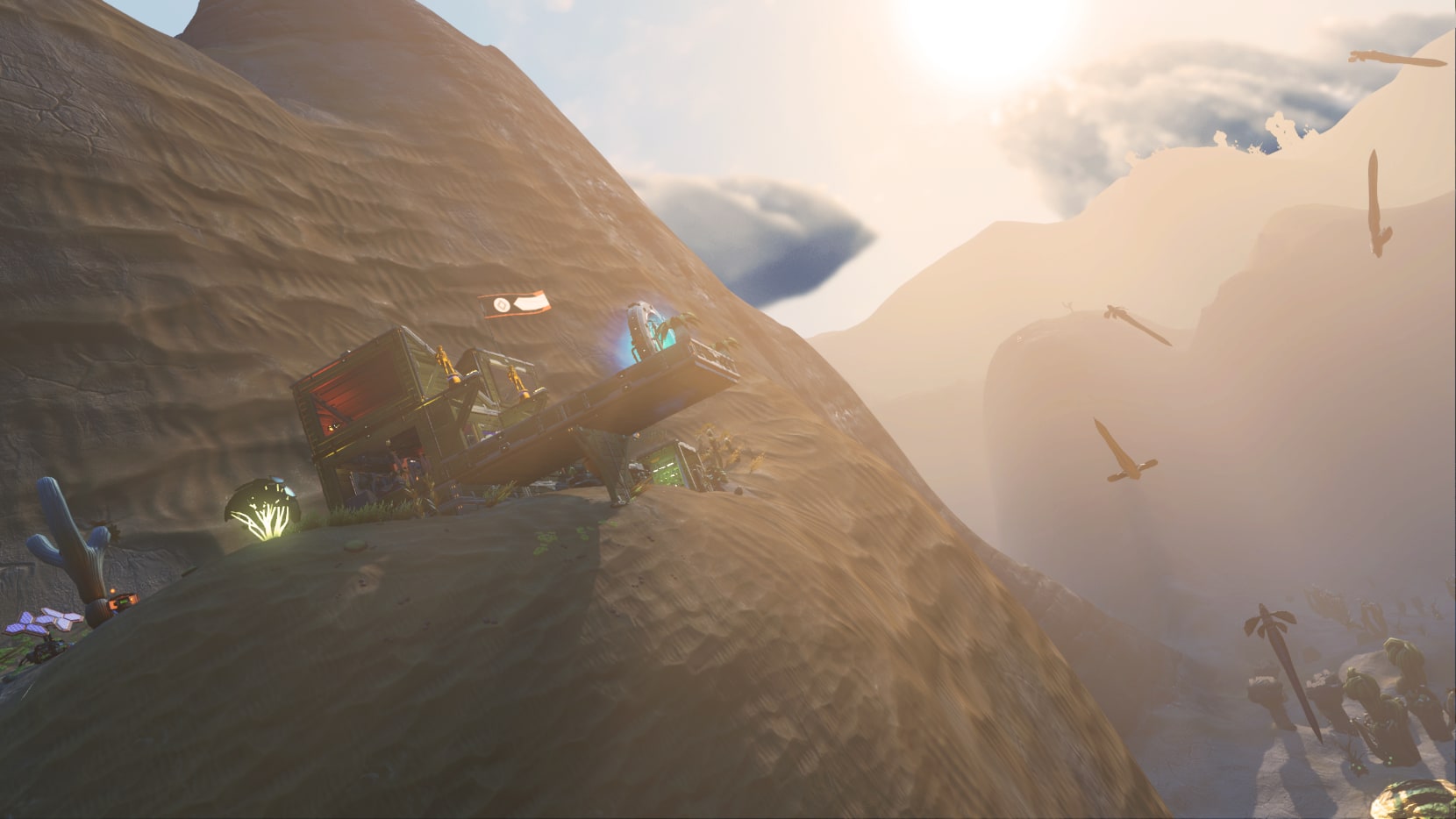 "Tiny Home" Base VIII: A Desert Cliffside Dwelling
Exploring a recent desert world, I was flying high, skimming the mountain peaks and deep canyons that formed the planet's horizon when I spotted a small outcropping of rock halfway up the wall of a deep canyon. It struck me that it would be the perfect spot for my next "tiny home" base. It provided and excellent vantage point to observe the world's profusion of flying serpents, and the frequent firestorms that besiege the landscape promised to make a small, cliffside dwelling all the more cozy.
The wood-slatted base is comprised of three rooms, somewhat partitioned by beams and rafters. Entering the dwelling, one finds themself in the computing and communications area. Proceeding further into the base, a living area with a couch, meal table, and large-screen display can be found. Beyond this lies a sleeping area with storage lockers and closets and a doorway leading out onto a platform that leans out over the cliff edge and features a small sitting area as well as a Base Teleport Module. The entire dwelling is generously arrayed with flora of various sorts, in the interest of augmenting the oxygen levels of the world's thin atmosphere.
In the interest of space savings, the Nutrient Processor and various additional storage tanks and containers are located out of doors, but in close proximity to the base. A small patch of Curious Corn has been planted along the cliff to provide additional foodstocks.
The short walk-through video that follows conveys the overall feel of the habitation.
…