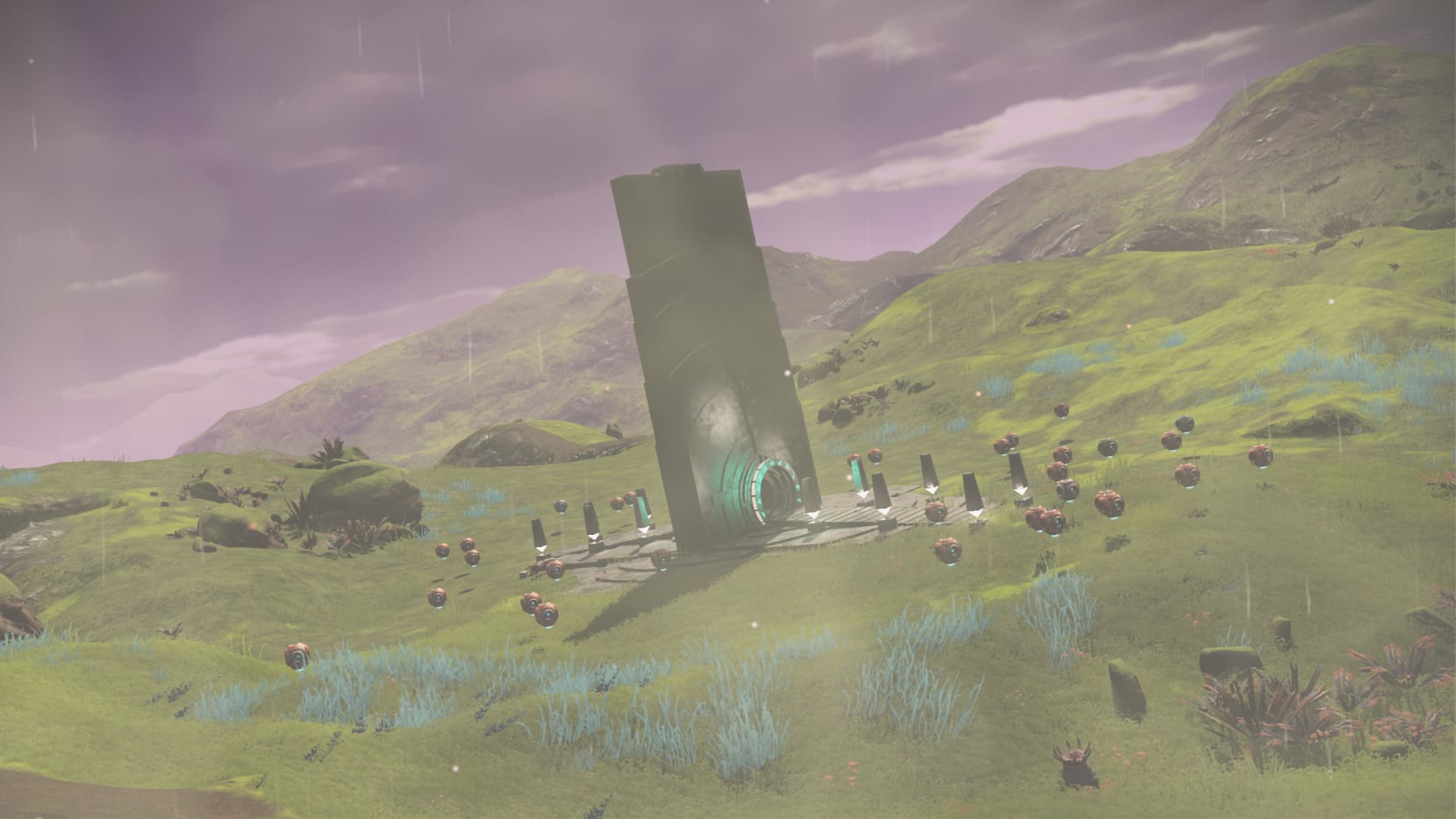 A Look Back at "No Man's Sky" Expedition #1: The Pioneers
As I type this post, the on-screen timer counting down the end of No Man's Sky Expedition #1: The Pioneers reads 1 hour, 31 minutes left. After that, the mission will end and players' Expedition save will convert to a Normal mode game save. Anyone who hasn't completed all of the goals in the five phases of this first, two-month mission will find themselves bereft of victory.
On Wednesday, March 31, Hello Games released No Man's Sky Expeditions (v3.3) which brought a new community focused play mode, Expedition, to the game. Expeditions involve a multi-stage mission along a preset path through the galaxy that must be completed within a set period of time (two months for Expedition #1), at which point the current Expedition will conclude and a new one set out by Hello Games will begin. Everyone embarking on the active Expedition starts off on the same planet, with a limited set of technologies, and will need to make their way many lightyears to the final destination point, fulfilling achievements along the way to progress through the mission's various stages and on to full completion. Helpful awards are granted along the way as achievements are met and stages completed. Those who emerge victorious will be granted major awards, such as the Golden Alpha Vector fighter, which is the chief award for completing Expedition #1.
As a player fond of base building, I wanted to take advantage of the huge community aspect of Expeditions as an opportunity for a few bases of my construction to be visited by other players. (Unlike any of the other play modes, online players are everywhere in Expeditions, working their way, system-to-system, through the mission at their own pace.) As such, I took my time and built up my player by acquiring the many construction and technology blueprints necessary to build the bases that I felt would be a fitting mark to leave on this social undertaking within the No Man's Sky universe.
…