A Few Words from a "No Man's Sky" Time Traveler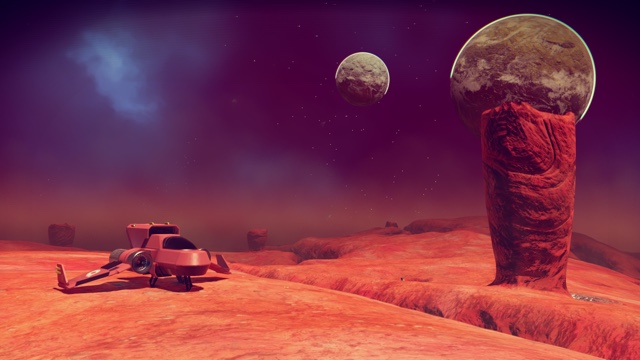 As those who follow me on any of my social feeds are quite aware, I enjoy the game No Man's Sky. Actually, that's something of an understatement. I've written quite a few words about the degree to which the boundless universe that Hello Games has given us to explore has captivated me in various blog posts over the past two and a half years. In the first of these, written three weeks after the game launched back in August 2016, I explained,
All my life I have dreamed of exactly this in gaming — an interesting, alternate universe, massive in scale, in which I can freely wander and explore at my own pace. That is what No Man's Sky is to me, and it's my observation that many others are similarly moved by the game. The fact that the universe is procedurally generated and that even the game's creators can't describe everything that's out there to be encountered ads to the incredible sense of the unexplored, the alien. There is a lovely feeling of solitude to the whole experience of discovering a world, leaving your mark on it, and moving on to the next.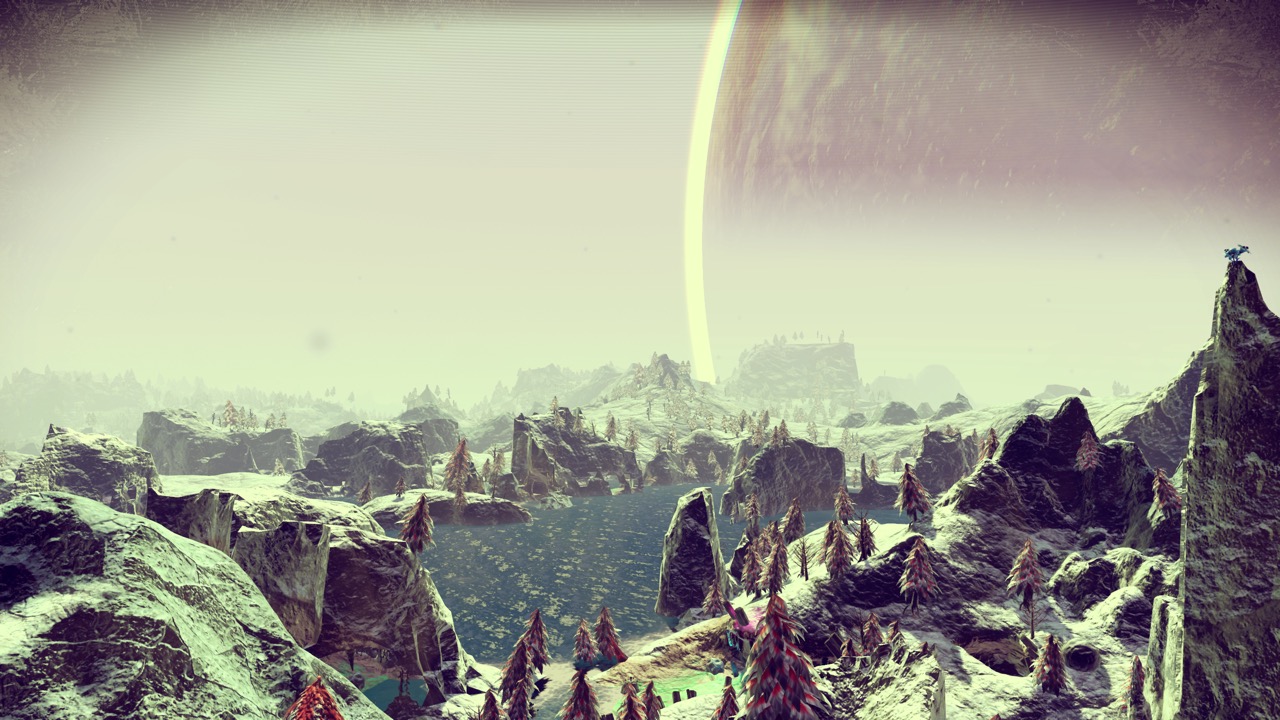 I began playing the game on the PS4 back on its launch day in August 2016. I was so completely drawn into it that just a few weeks later I decided to build a high-end gaming PC — something I hadn't done in many years — in order to get the best experience possible in the No Man's Sky universe. The system I built was able to achieve a higher resolution at a higher frametrate than the PS4, as well as allowing mods to be run (which, in the end, I decided to stay away from in the interest of experiencing the gameplay as intended by the developers).
It wasn't until a week ago, however, that it enabled me not only to travel across the vast and myriad galaxies within the universe at the heart of the game, but to travel back through time within that universe, as well.
Let me explain.
…