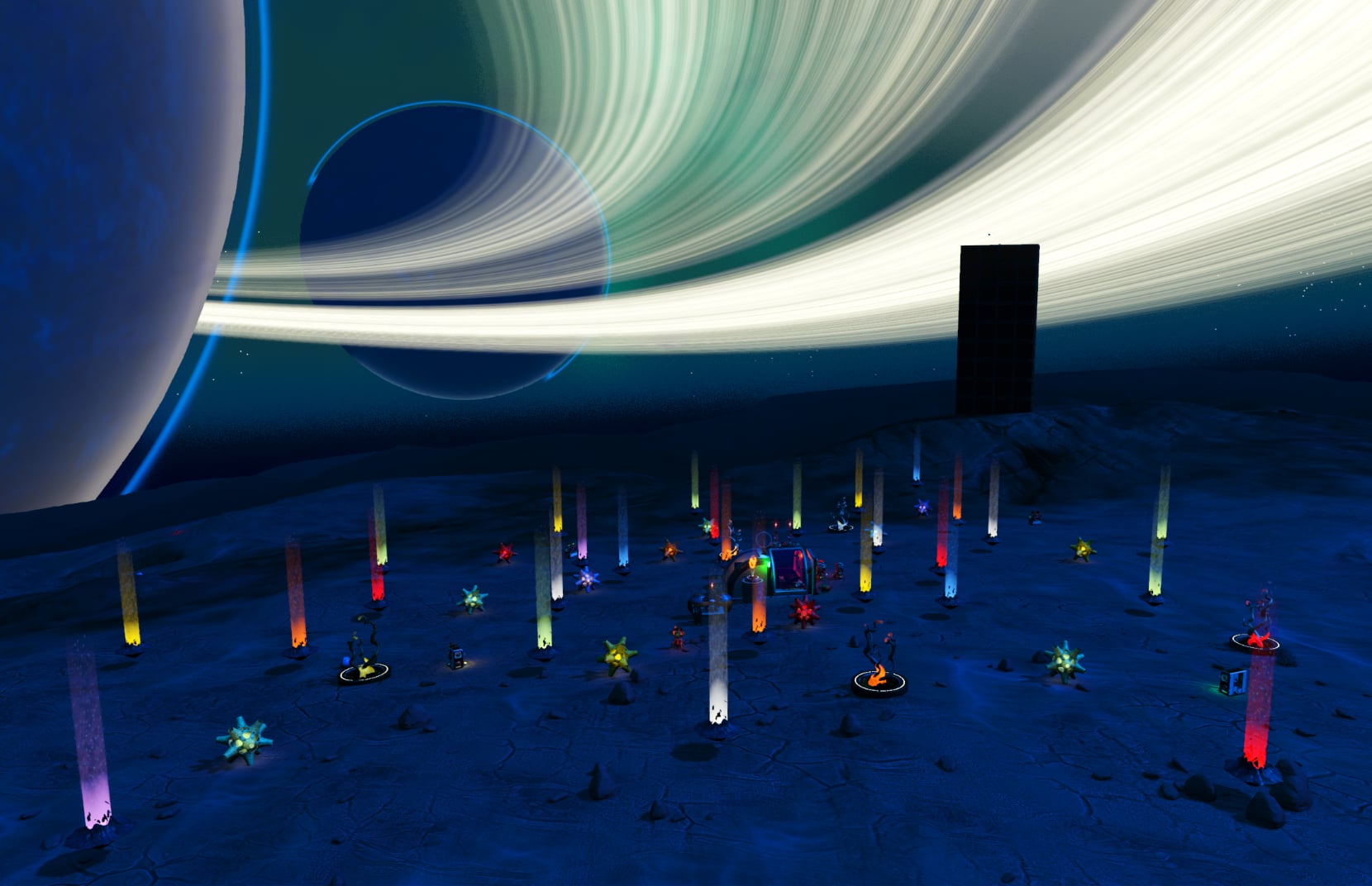 Moon Base: Disco 1 – A (Tiny) Patch of Color on a Dark, Dead World
This week, I left behind my third "tiny home" planetary base at the north pole of a fungal moon (where sunsets are not known) and began construction of Moon Base: Disco 1 on the Life-Incompatible Moon of a large Bone Spire planet.
I was struck by the amazing view this barren world afforded of the ring system of its host planet. I explored large stretches of its surface until I came to a breathtaking area where the ring system soared above like a milky, illuminated ceiling. It was just then that I noticed a dark tower of sorts rising above the horizon. After setting down, examination revealed it to contain no door, window, or feature of any sort. Its sides, I observed, extend in the precise ratio of 1 : 4 : 9 (the squares of 1, 2, and 3).
I took this to be a fortuitous discovery, and chose a nearby location to build my base.
…