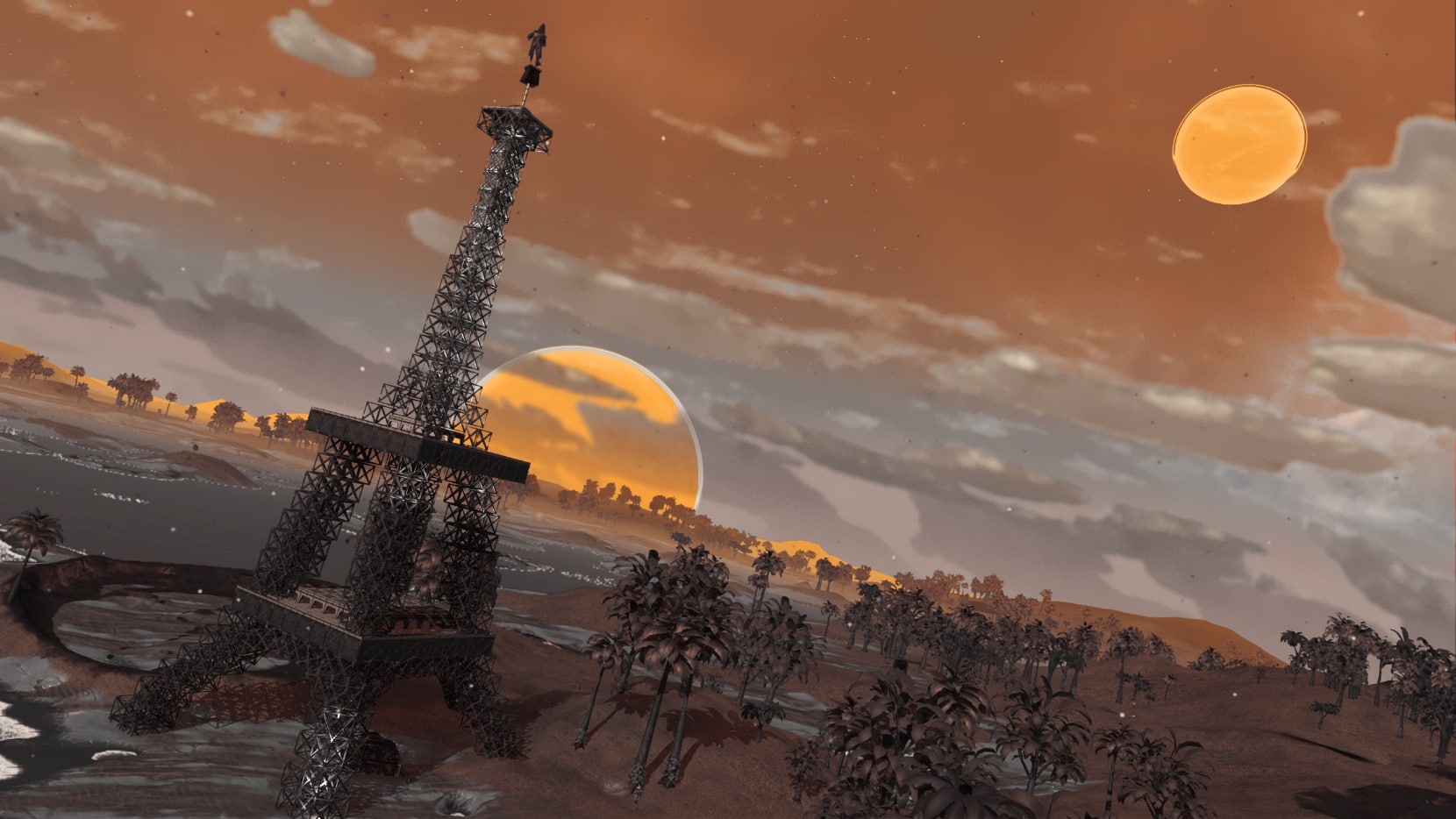 Community Event #31: The Event That Wasn't. Sort Of. (It Was Pretty, Though.)
Last weekends Community Event was a rather unique affair in that it's the Community Event that didn't really happen. Not for most, at any rate, it seems.
Hello Games indicated in a May 29 news release that the weekend missions are going on hiatus in preparation of a new content insertion. A tweet from Greg Buchanan first verified that. Yet, when I walked up to the Nexus in the Anomaly on Sunday, I saw a 1,200 Quicksilver mission waiting.
It appears that the event was used as a test case for the replacement of the network backend of the game that landed in the June 5th update to the Steam PC Experimental branch (a beta version) of No Man's Sky that was also release on Xbox One via the Xbox Insider Hub service. The update brought a number of things, the main being groundwork for network crossplay across across all platforms. This update went public today in an update for all platforms.
Given that the only people participating in the event were those who opted in on the beta versions for the two aforementioned platforms meant that it was a somewhat lonely affair, but the event world was so striking to me that I wanted to share a video I captured playing through it. The standout item is an amazing base reconstruction of the Eiffel Tower just a short distance from the portal into the world.
It seems that weekend missions across all platforms will soon resume, accompanied by new lore / story content. Until then, enjoy this glimpse of the event that sort of wasn't. The portal glyphs of this world can be seen below.