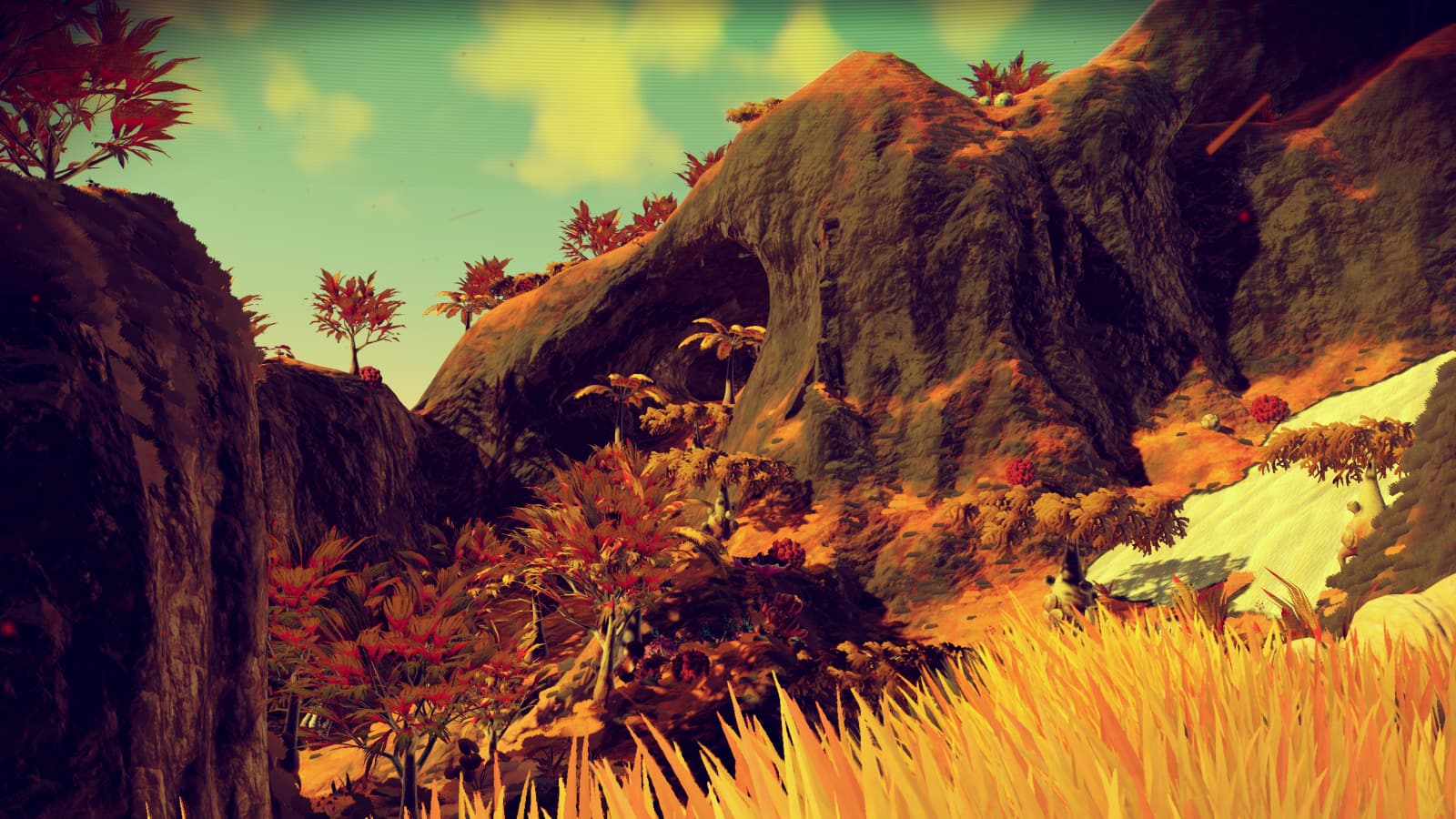 Exploring a Golden, Lush World from Times Past
As mentioned in earlier posts, I am presently exploring the historical universe of No Man's Sky Foundation (v1.1, circa 2016) alongside the current universe of No Man's Sky Beyond. In so doing, I regularly encounter a great many striking worlds — bizarre and spectacular, both — in my travels. I have shared a number of these in earlier posts and in my Back to Foundations photo gallery.
Recently, while exploring the Foundations universe, I set down upon a lush, golden planet that was truly breathtaking. A planet part ocean, the land is covered in vibrant grasses and trees and rises in places to great, craggy heights. I was so struck by the beauty of the world that I wanted to share it with readers, and have captured a bit of footage while just wandering the hillsides. I hope you enjoy.
Related posts: