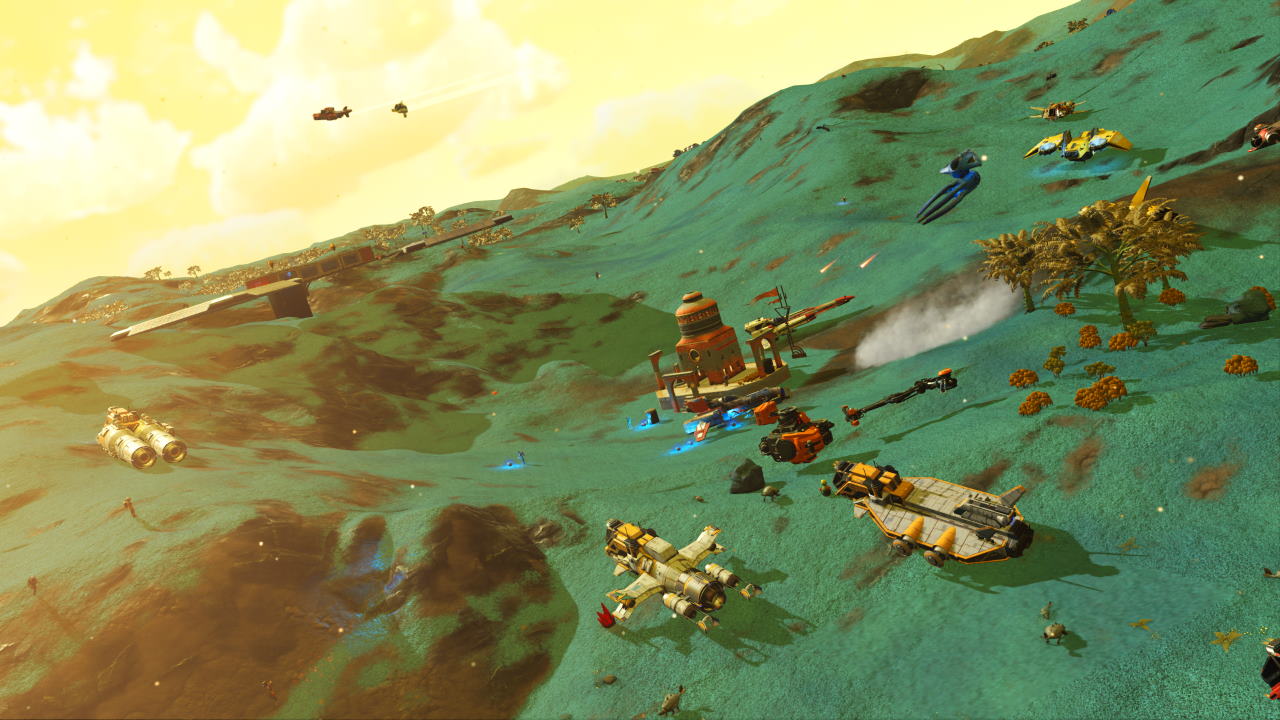 A Glimpse of the Action at Community Event #11
A Glimpse of the Action at Community Event #11
This past weekend was community event week #11 in the No Man's Sky universe and, as you might expect, I portalled in and took part. I enjoy the sort of mayhem that these weekend events bring, and was worried that the action I've been seeing during my typical, late-Sunday arrivals (as the event timer is nearly spent) would be absent during this earlier, mid-day Saturday partaking. Happily that wasn't the case.
Stepping out of the portal and hopping over to the event site, I saw players chasing players, sentinels chasing players, walkers melting players, and raging, horned lizard-beasts that seemed pissed off at the whole affair. And, of course, player bases peppered the planet. I captured a little bit of the action while I was there.
See you out there next weekend, travelers.