Welcome to NMSspot!
Welcome to NMSspot!
Welcome to NMSspot, my new place on the web to detail my No Man's Sky adventures.
I began playing No Man's Sky on launch day (on PS4) and after 2,050 hours in-game, I'm still at it (now on PC). I've written a number of pieces about the game over the past three and a half years, posting them to my vintage computing blog in a not-so-on-topic fashion, for lack of a better place to publish (though one went out through Polygon). After so long in the game, I figured it was about time I setup a blog dedicated to this deep and abiding interesting mine, so here we are.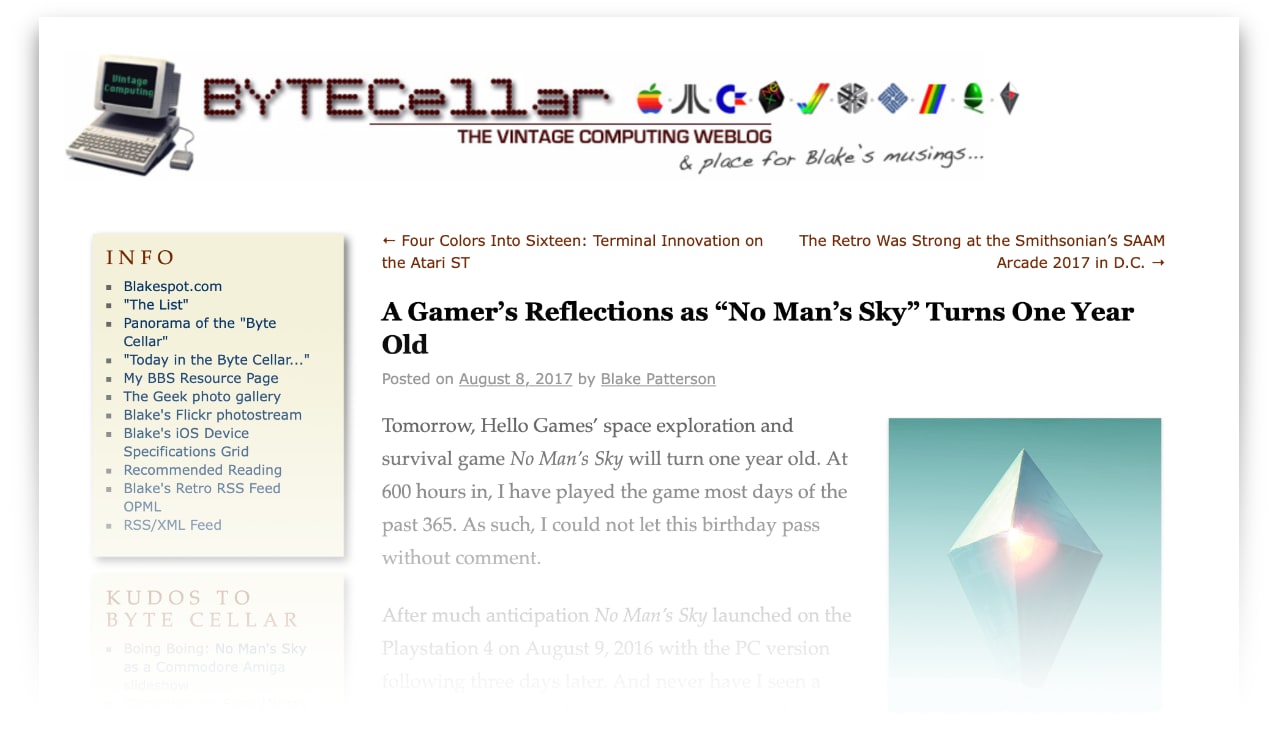 I have migrated the relevant posts I have written up to this point from the other blog to this one, preserving their publication date (if not the existing comments). With a dedicated blog, I expect to write rather more frequently about the game than I have been in the past. I hope you enjoy the site.
Hit me up on twitter ( @blakespot ), on Steam or in-game ( blakespot ), or on the NMS Discord server ( blakespot#0050 ).