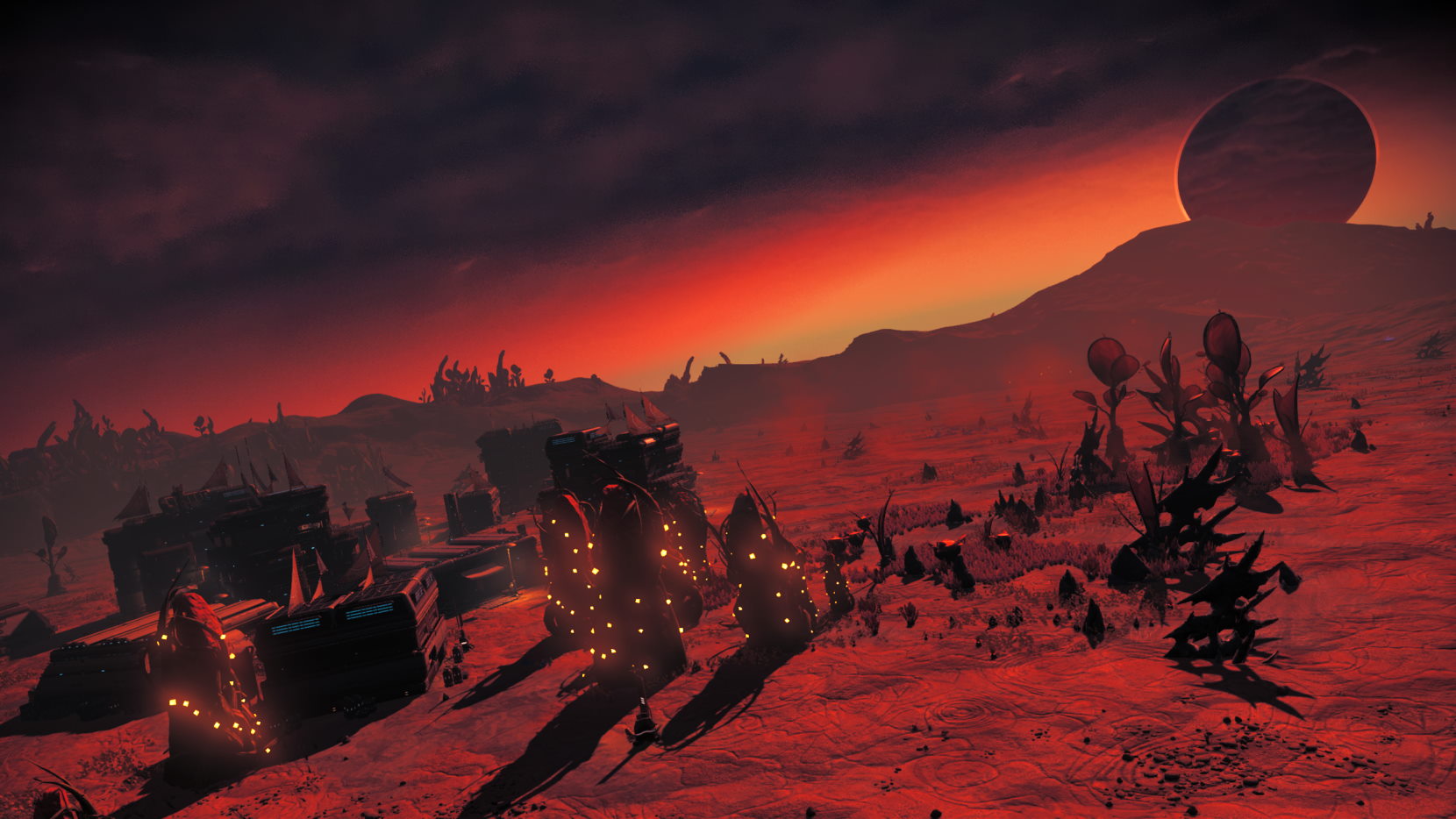 A Recent Nod from Hello Games Is Much Appreciated
A Recent Nod from Hello Games Is Much Appreciated
On the 2nd of September Hello Games released No Man's Sky Frontiers, one of the largest updates the game has ever seen. It brought a great many additions, including the Settlements mechanic that allows people to run their own Mos Eisley-style city, a massive overhaul to base building comprised of a staggering number of entirely new and very nicely designed construction parts, and many other optimizations and quality-of-life enhancements. I am not going to try and summarize the update here; Hello Games does a pretty good job of that on their website.

Another way that Frontiers enhanced the game is by laying the groundwork for the third community Expedition that many of us had been eagerly awaiting. It's been a few weeks since it landed and I have finished the mission, which was very enjoyable, as were the previous Expeditions — it's an expansion to gameplay that I well appreciate.
One aspect of the launch of Expedition 3 that I particularly enjoyed was Hello Games' inclusion of one of my in-game photos of my current Settlement on a violent, torrid world (shown at the top of this post) in the Expedition 3 release notes. Images created by /u/Consistent_Clock_120, u/BreezySaturn97, u/sByybz, /u/SpaghettiboiDudeMan, u/vestele8, u/tyrannosaur85, @Risbeak, and Zaippi, and myself were featured in the Community Spotlight section of the release page. I am thrilled to say this is the second nod that the creators of our glorious Sci-Fi universe have granted me, the Beyond Development Update 10 from April 2020 featuring a work of pixel-art that I created on a 35 year old Commodore Amiga computer.
I wanted to make a quick post sharing both my excitement for the recent updates as well as my inclusion in the No Man's Sky Community Update. Thanks for the update as well as the mention, guys!
Related Links: