Thrilled by the Nod From Hello Games in Their Latest Development Update
Thrilled by the Nod From Hello Games in Their Latest Development Update
Just a brief post to give my appreciation to Hello Games for featuring my Amiga pixelart drawing in the Community Spotlight section of their latest Development Update. I posted about the drawing in question not long ago on this blog, and apparently, through some avenue, it landed in front of the Hello Games team and was met with fondness.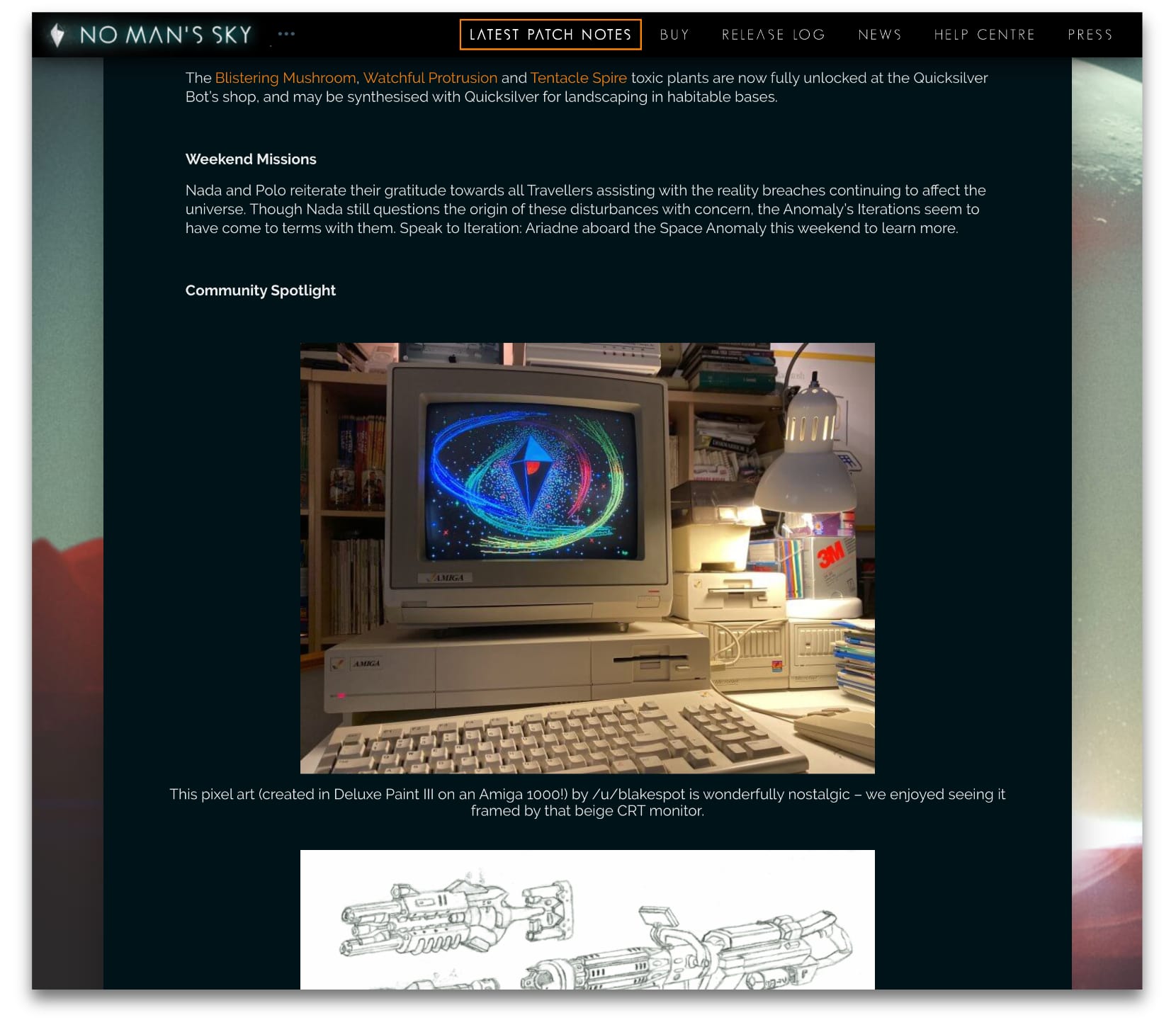 Yesterday, Sean Murray tweeted out the Development Updates page, and several Twitter followers were quick to alert me to the inclusion of my fan art in their release. It was a lovely thing to see, for me.
It's always fun to paint on the 35-year-old Amiga 1000, but this sketch wasn't the first No Man's Sky project I've carried out on this, my favorite of vintage computers. About two years ago I transformed my favorite NMS travel photos to Amiga format images and created a slideshow that ran on this same Amiga. I made a blog post and video of the project and it seems Sean Murray was impressed.
Now all we need is an Amiga port of the game… Well, I'm not going to hold my breath on that one. 🙂