Jeff Minter Names "No Man's Sky" as His "Game Of A Generation"
Jeff Minter Names "No Man's Sky" as His "Game Of A Generation"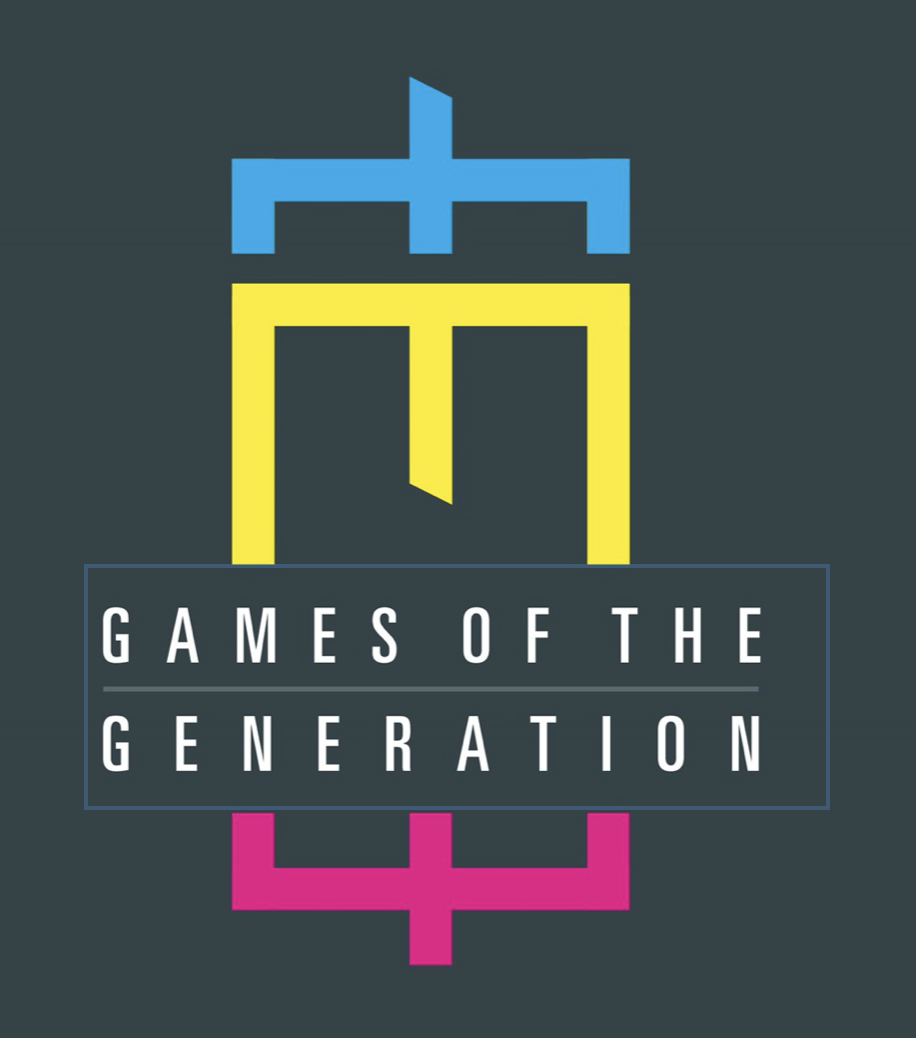 "On the eve of the next generation" of game consoles (the new Sony PS5 and Microsoft Xbox Series X), Edge magazine, in issue #352 (Christmas 2020 issue), is running an article entitled "Games Of The Generation." The piece includes a variety of industry notables sharing their pick of a game released since the arrival of the PS4 and Xbox One worthy to receive this title.
The list is comprised of 20 games, their advocates describing their reasons for bestowing such singular note upon them. Some are extremely well known — Red Dead Redemption 2, The Legend of Zelda: Breath of the Wild, Ico — while others are less so. And among them is Hello Games' No Man's Sky.
Within, legendary developer and founder of Llamasoft, Jeff Minter, has named No Man's Sky his Game Of The Generation. With a development career that began in 1981 with titles for the Sinclair ZX80 micro, Minter is known for a great many (and frequently psychedelic) titles across many platforms, including 8 and 16-bit Ataris, C64, Amiga, Nuon, PC, iOS, Xbox 360, and PS4. Some of his most notable titles include Gridrunner; Hover Bovver; Attack of the Mutant Camels; the Virtual Light Machine/Neon; Space Giraffe; Tempest 2000, 3000, 4000; TxK, the iOS Minotaur Project; and Polybius. Additionally, he has long been one of this writers' true industry heroes.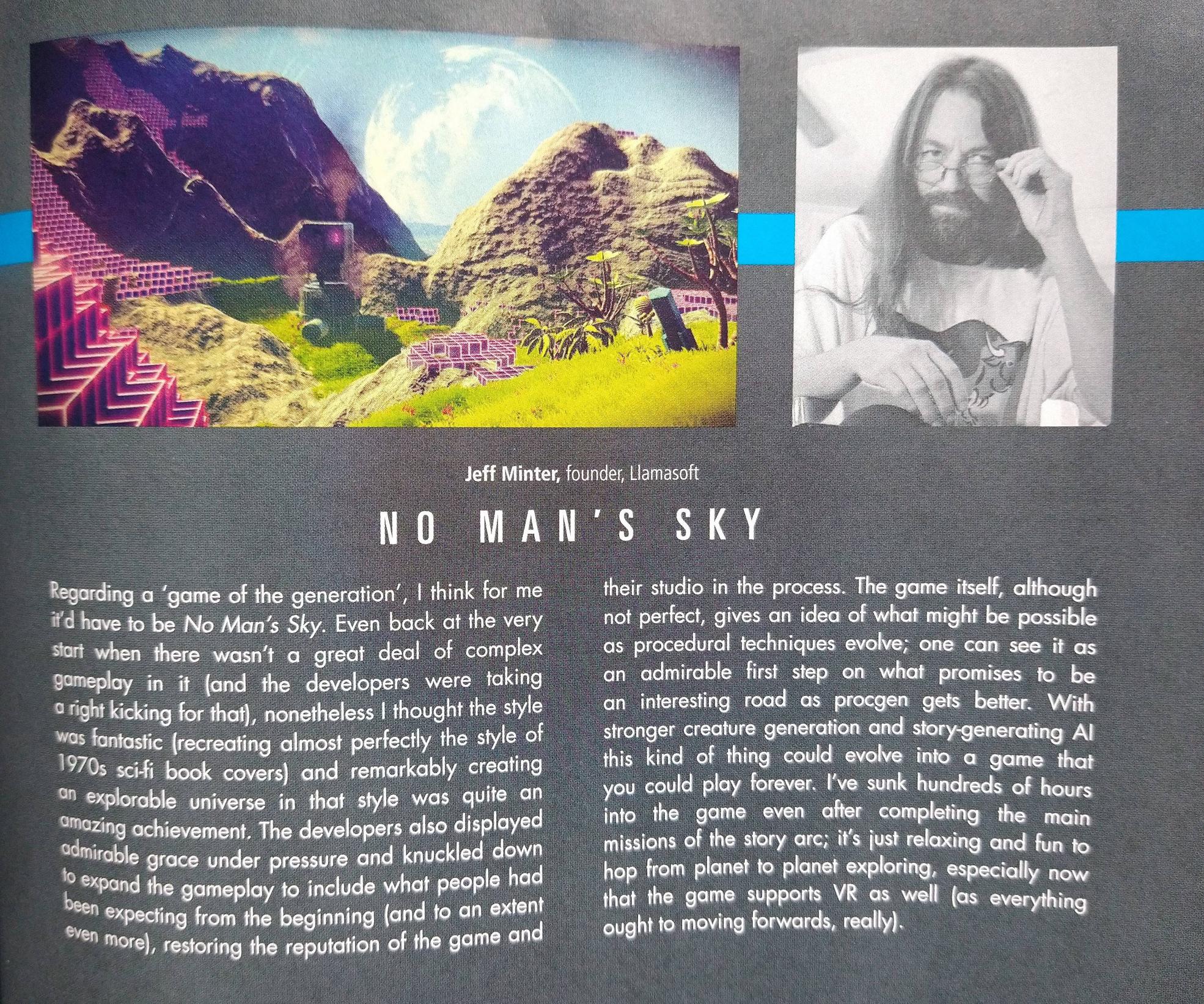 Soon after the launch of No Man's Sky back in 2016, Minter began tweeting his enjoyment exploring the wild and alien, procedurally generated worlds that Hello Games had brought into being. A post on his blog from September 2106 (don't let the title fool you) expresses the degree to which the game had impressed him. (His post was included in a list of articles reacting to No Man's Sky on the first post made from this blog, "A Few Words About the Best Game I've Ever Played: 'No Man's Sky'", on September 1, 2016.)
A brief excerpt from Minter's assessment of No Man's Sky (shown in full, above), follows.
Regarding a 'game of the generation', I think for me it'd have to be No Man's Sky. Even back at the very start when there wasn't a great deal of complex gameplay in it (and the developers were taking a right kicking for that), nonetheless I thought the style was fantastic (recreating almost perfectly the style of 1970s sci-fi book covers) and remarkably creating an explorable universe in that style was quite an amazing achievement. …
This nod from industry veteran Jeff Minter is mighty kudos, indeed, for Hello Games and the universe they have created with No Man's Sky. And, thinking about it, this seems a rather apt post to have put together on Thanksgiving Day!