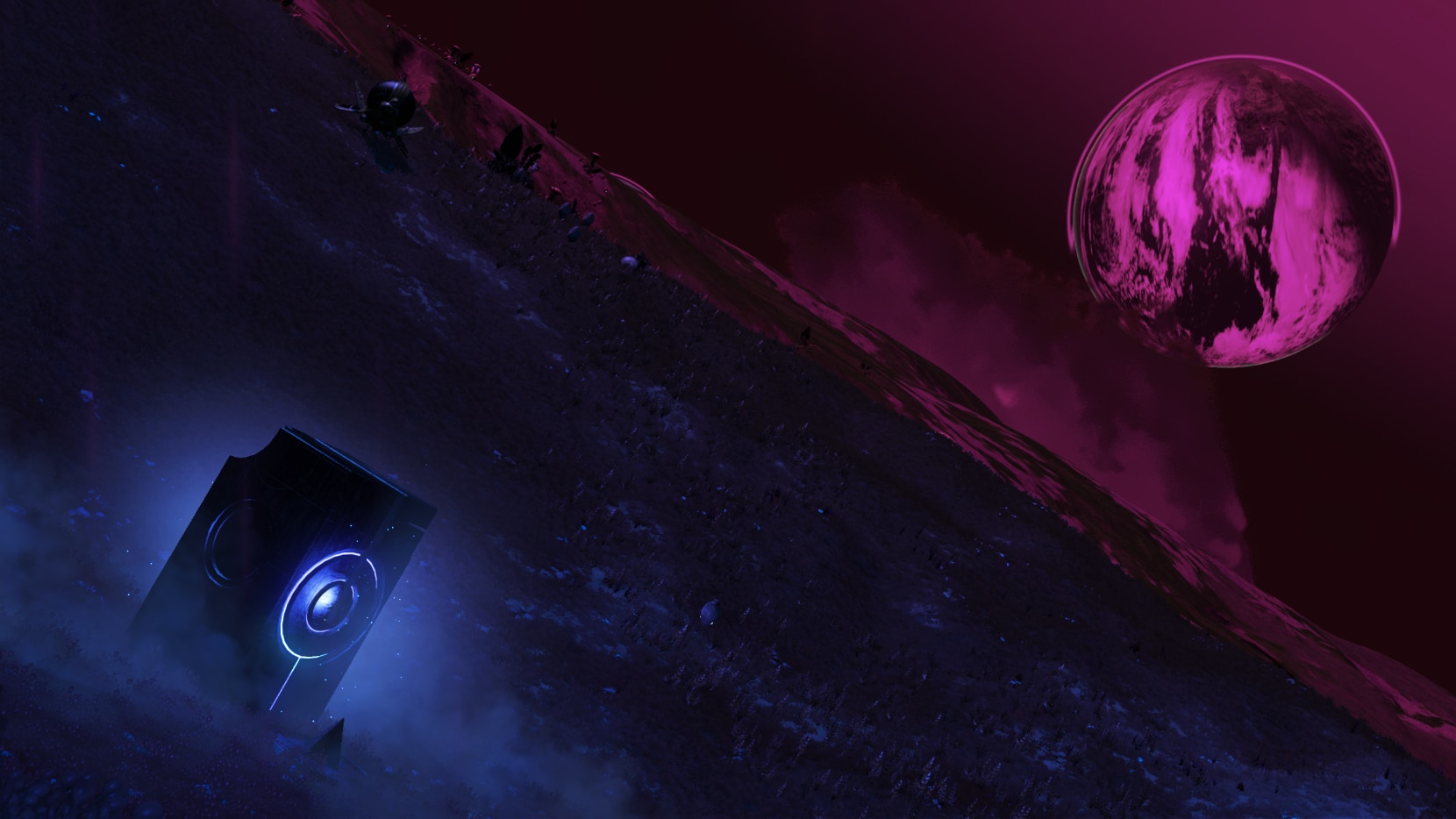 100 Knowledge Stones in 30 Minutes on a Stone-Dense World
Recently, a kind Traveller "gave me a ride" to the Budullangr galaxy. I had traveled there several years back by…a different means, but was not fond of the bleak harshness of the place way back when, so I got out pretty fast. A lot has changed in the game since then, so I wanted to give it another look and am now enjoying exploring the galaxy and it's strange worlds.
A couple of weeks in, I randomly spotted a star system with an Atlas Interface on the Galactic Map, and so I warped in. I began exploring the various planets in the system and found some of them to be rather unique. The first I set down on was a rather unusual, blinding neon green rocky world; the next was a Sporal Planet with weather described as "Lost Clouds," featuring an intense duo-tone 80's synthwave sort-of vibe at night (shown above); and the third was a lush planet more densely littered with Knowledge Stones than any world I'd previously encountered.
On that third planet, after zipping around and, in short-order, collecting 25 new Gek terms from the many Knowledge Stones, it occurred to me to record a bit of my gameplay as I went from Stone to Stone learning new words. And so here, I present a sped-up, time-lapse video of me collecting knowledge from 100 Stones in just 30 minute's of play time (time lapsed it's just over 10 mins). I thought a few Travellers out there might enjoy a look.
Come have a look, why don't you?