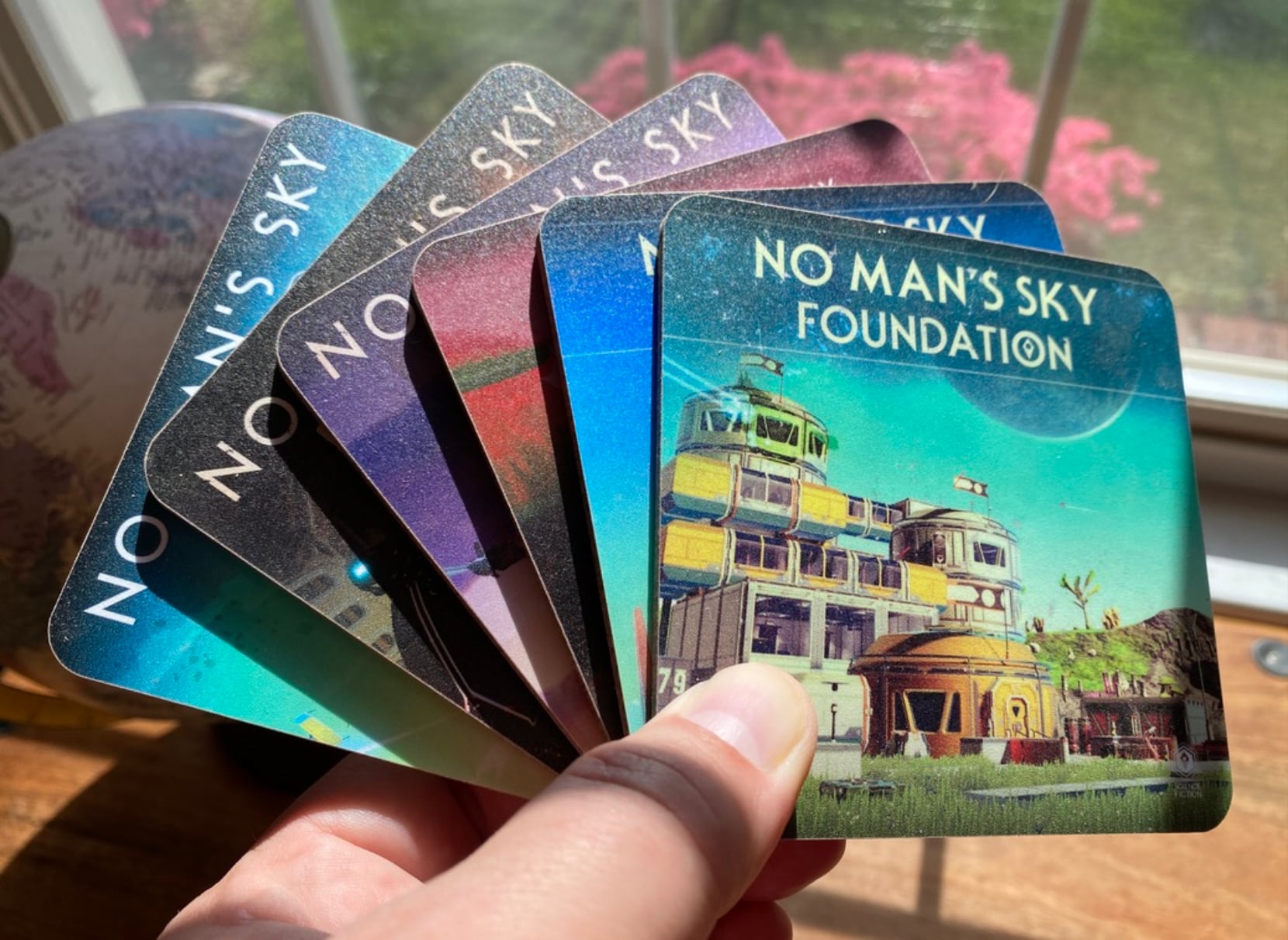 Festooning the Wall With Vintage Sci-Fi Book Covers
Festooning the Wall With Vintage Sci-Fi Book Covers
A few months ago Hello Games setup a merchandise shop on their website and began selling official HG merch. The store has shirts, posters, stickers, socks, and the like for No Mans Sky as well as a few Last Campfire items. What caught my eye, though, are two sets of coasters (the sort upon which one might set beverages) featuring cover art from 12 of the larger No Man's Sky updates. Upon seeing these, I quickly ordered both sets (along with a t-shirt, for good measure).
The coasters arrived several weeks ago and had been just sitting on a table while I contemplated exactly what to do with them. It finally occurred to me to mount them together on the wall of my basement office / retro computing / gaming room as a sort-of poster display alongside some existing No Man's Sky wall art, above the desk upon which sits my iMac and gaming PC (assembled for No Man's Sky back in 2016).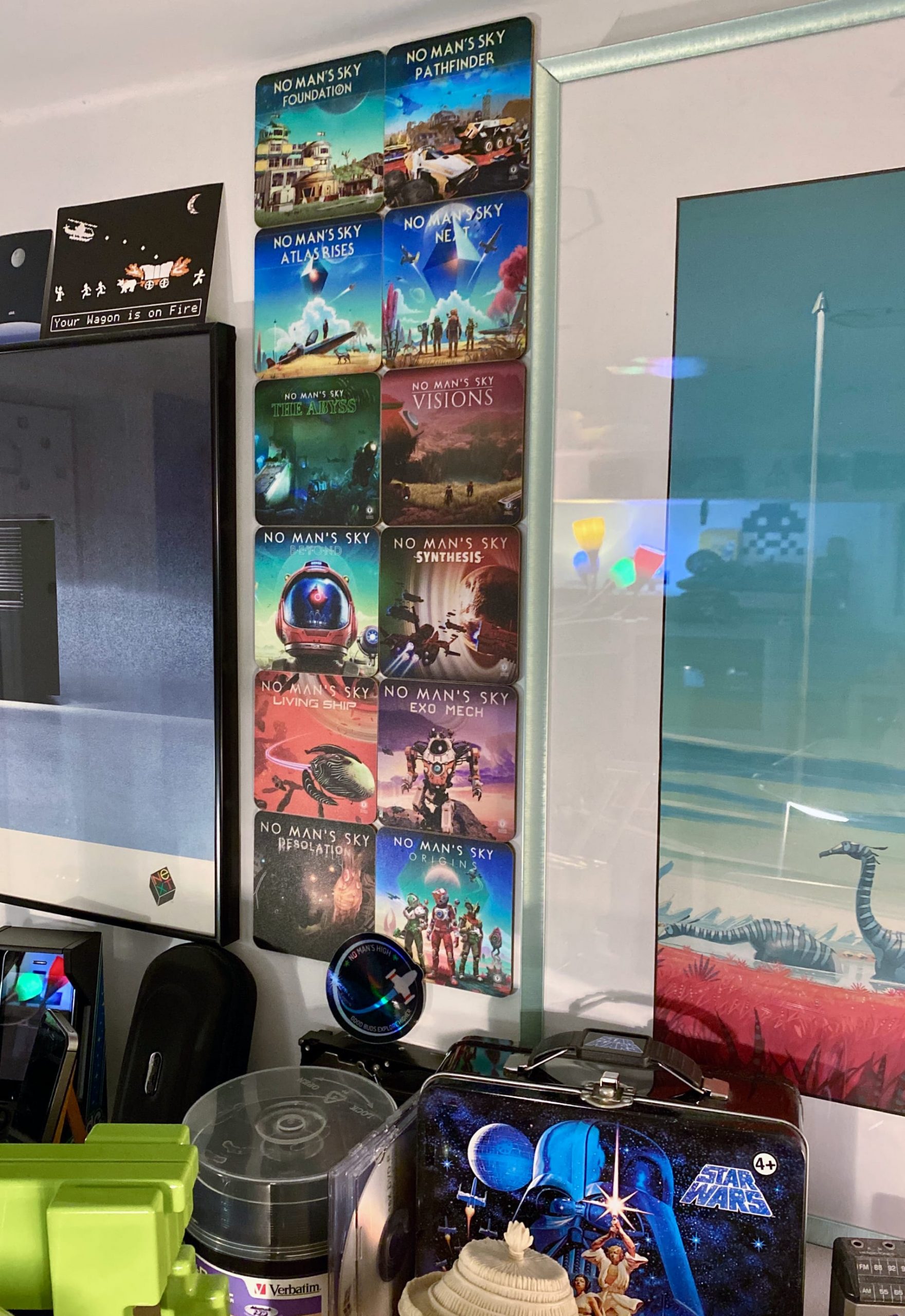 I arranged the lot on the wall and am rather pleased with how they look, hung all together. As such, I thought I would share a photo.