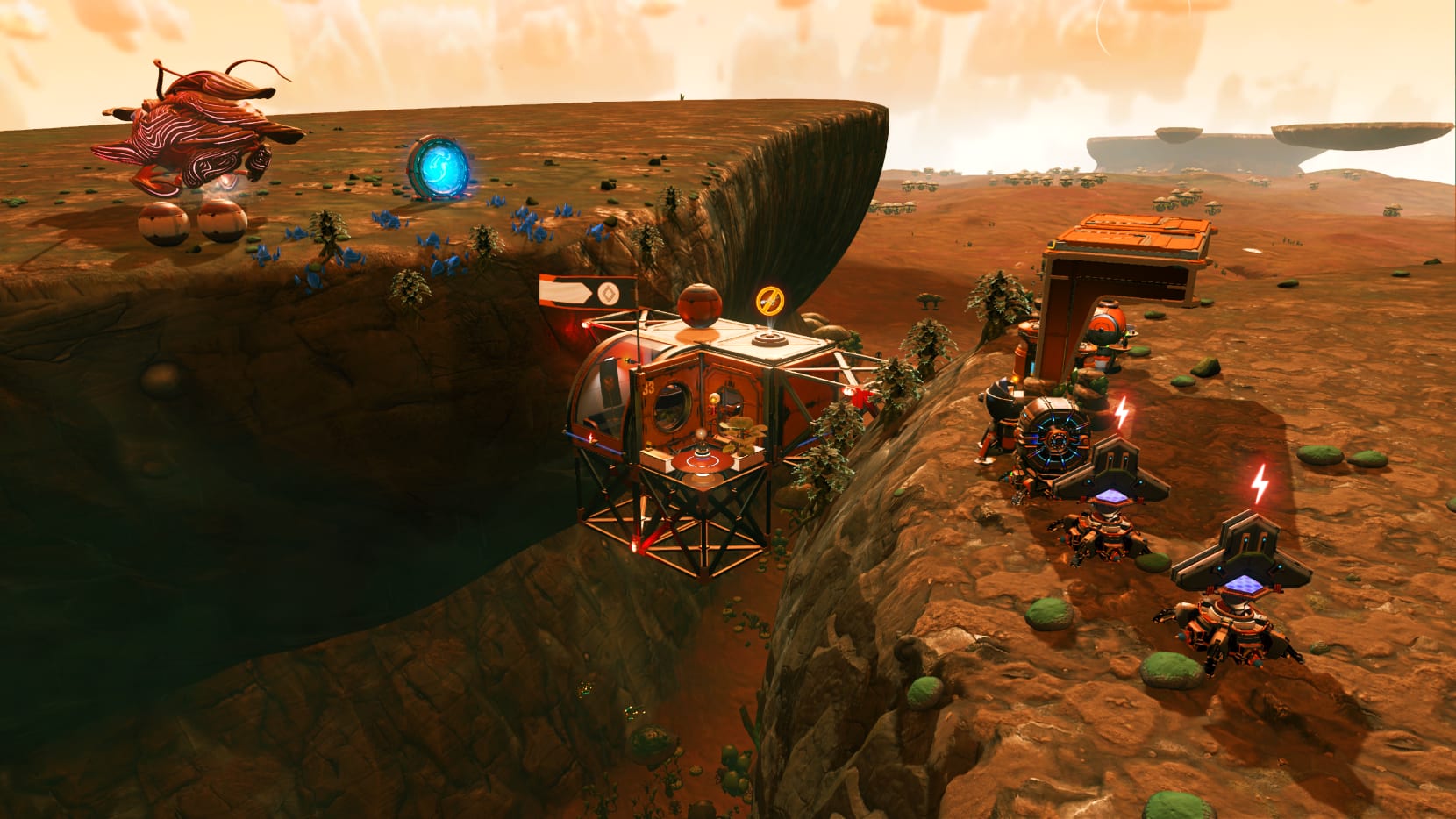 "Tiny Home" Base VII: Rock And A Hard Place
"Tiny Home" Base VII: Rock And A Hard Place
Here we go with the seventh installment of my mission to build quaint little bases all across the galaxy(/ies). This appropriately named "tiny home" base is suspended between two massive rock plateaus on the desolate fungal moon Eslingto IV in the Goride VIII system within the Eissentam galaxy.
Since No Man's Sky NEXT landed, I started seeing a rare sort of world that is defined by clusters of large, flat-topped plateaus separated by great distances. It occurred to me that it might be interesting to build a dwelling in the very small gap that is sometimes all that separates neighboring plateaus. I kept an eye out for this type of world and finally, quite recently, encountered one.
The base's location affords a clear view of the planet to which the moon is in orbital lock, as well as other distant groupings of elevated plateaus. The local fauna seem friendly enough and the sentinels are generally unobtrusive, though Dangerously Toxic Rain sweeps through with some frequency.
Dial in the glyphs and stop in for a visit!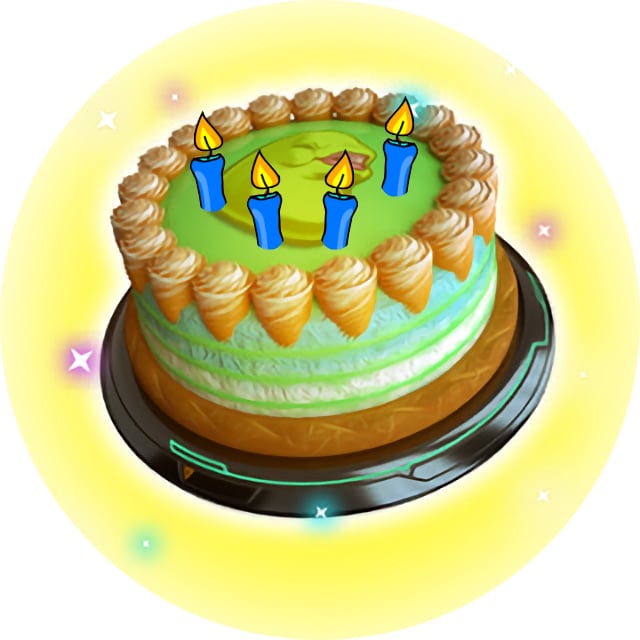 And, it seems I've chosen No Man's Sky's fourth birthday to publish this post. As such, I know it's Spiced "Apple" Cakes, Appalling Jam Sponges, Briney Delights, and Haunted Chocolate Dreams all around, today, for readers and myself in celebration of the the journey that flutters behind us as well as the undiscovered road ahead. Happy Birthday, No Man's Sky. At 2,600 hours in, for myself, it's been an eventful four years!