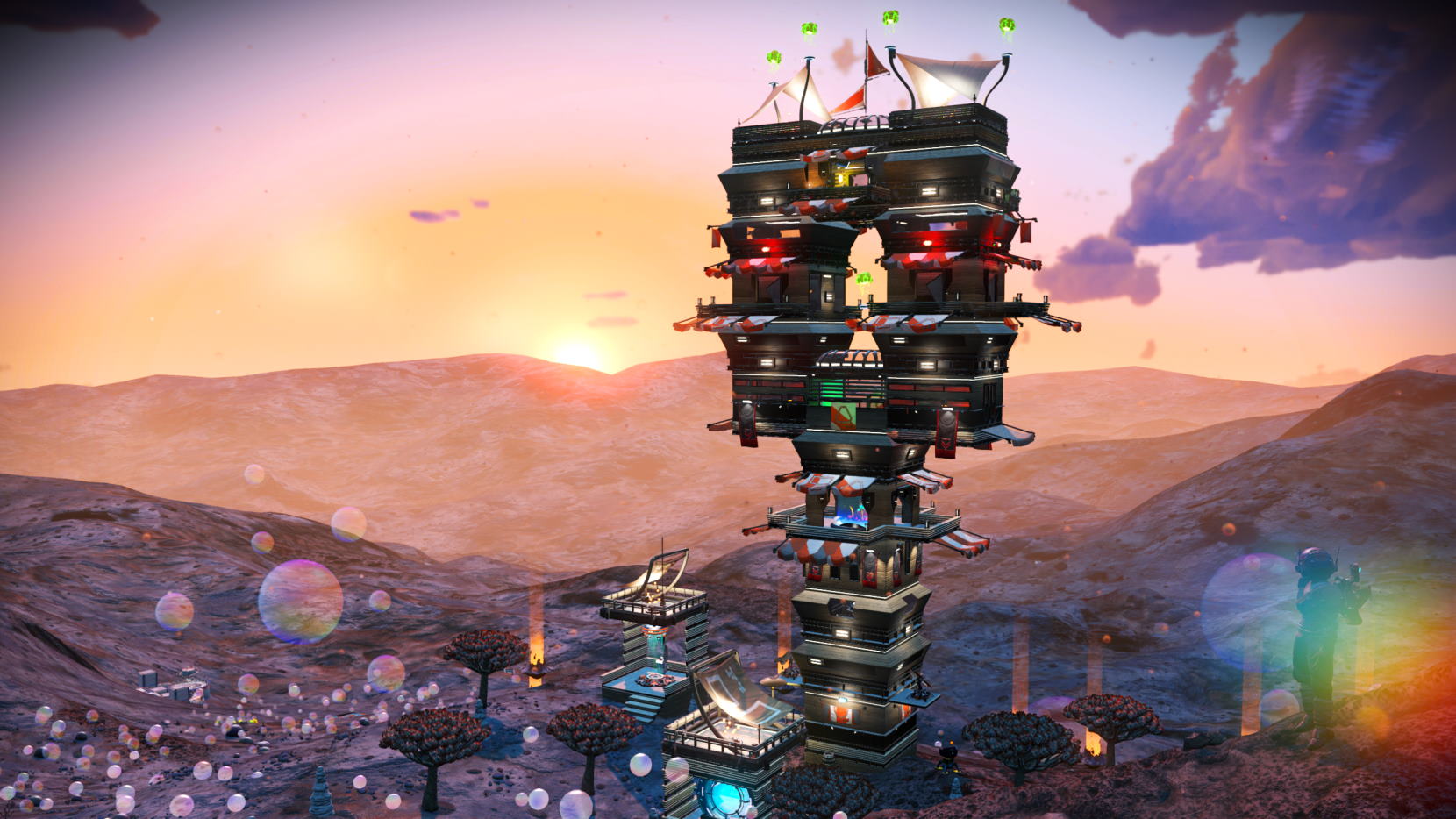 It's Bases Galore on Community Planet "Lohampsa Ruto"
While I particularly appreciate the solitude that No Man's Sky can afford me, I have also enjoyed taking part in the game's community missions (see my mission posts for more), as offered in their various forms over the years, which originally appeared following the 2018 release of No Man's Sky NEXT. And, while the release of the Expeditions update in late March of this year brought the biggest community mission opportunities yet offered in the game (as I write this, there are six days left in Expedition #3), some of the smaller missions still bring all the boys (and girls) to the yard. An example of this is the recent weekend mission (worth 1,200 units of Quicksilver in-game currency) that started on October 1st and in which I took part.
In the weekend mission in question, one was tasked with building a small base of specified construction in the chosen mission system. Base building missions like this, when they come along, are easily and quickly completed but offer a particularly nice opportunity to encounter other players and explore the bases they have constructed.
Upon embarking on such missions, all players are warped to the same star system with the same mission target planet. As such, a great many bases and / or communication devices can be found throughout the mission weekend and beyond. Over the course of the mission, while I certainly didn't explore or even do a fly-by of every base on the planet, I probably saw a total of 250 or so base markers displayed on my ship's HUD. And, that's not to mention the bases built on other planets in the same system.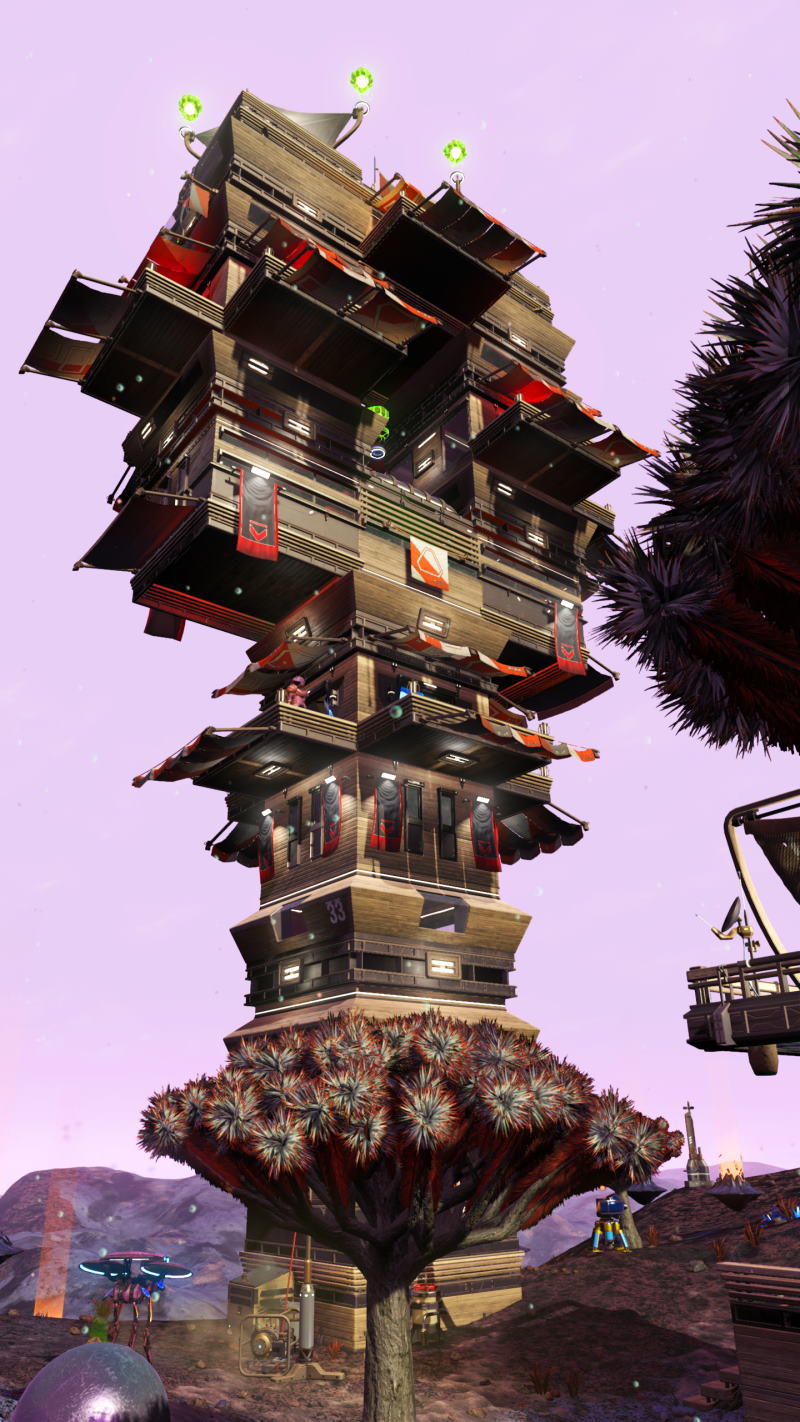 Of course, most of the bases encountered during such missions are exactly as complex as the mission calls for — base built, mission accomplished. Some, however, go much farther. In exploring this mission's planet, I saw elaborate farms offering Cadmium, Sodium, and Curious Deposits of Runaway Mould. I encountered grand halls in the spirit of Heorot of olde. I explored great, towering bases of intricate construction — and some incorporating rooms floating high above, when a tower wouldn't climb quite high enough. Among the simple and small were some very creative bases that were a joy to explore.
For my part, after construction of the requisite, prescribed base in order to complete the mission, I razed it and began constructing a fairly ornate, towering wooden base using the new base building components introduced in the recent Frontiers update. While I have been trying my hand at building with the new base parts, playing through the third Expedition (which I completed a few weeks back), I still have a little ways to go before fully getting a handle on the huge number of new resources that Hello Games has brought to basebuilding. My wooden tower constructed during this weekend mission has certainly been good practice, I must say.
The accompanying video provides a walk-through of my own wooden tower, as well as walk-throughs of several — and fly-bys of many — of the bases, created by other Travellers, that I encountered on the mission planet Lohampsa Ruto in the Warasu system. Along the way, I ran into a few of said Travellers, themselves, doing their own thing on the planet as well. Come visit this populous world, and I'd love to hear in the comments from anyone whose base I've visited or who simply has a story to share about the weekend mission.