The Best Father's Day Card in the 'Verse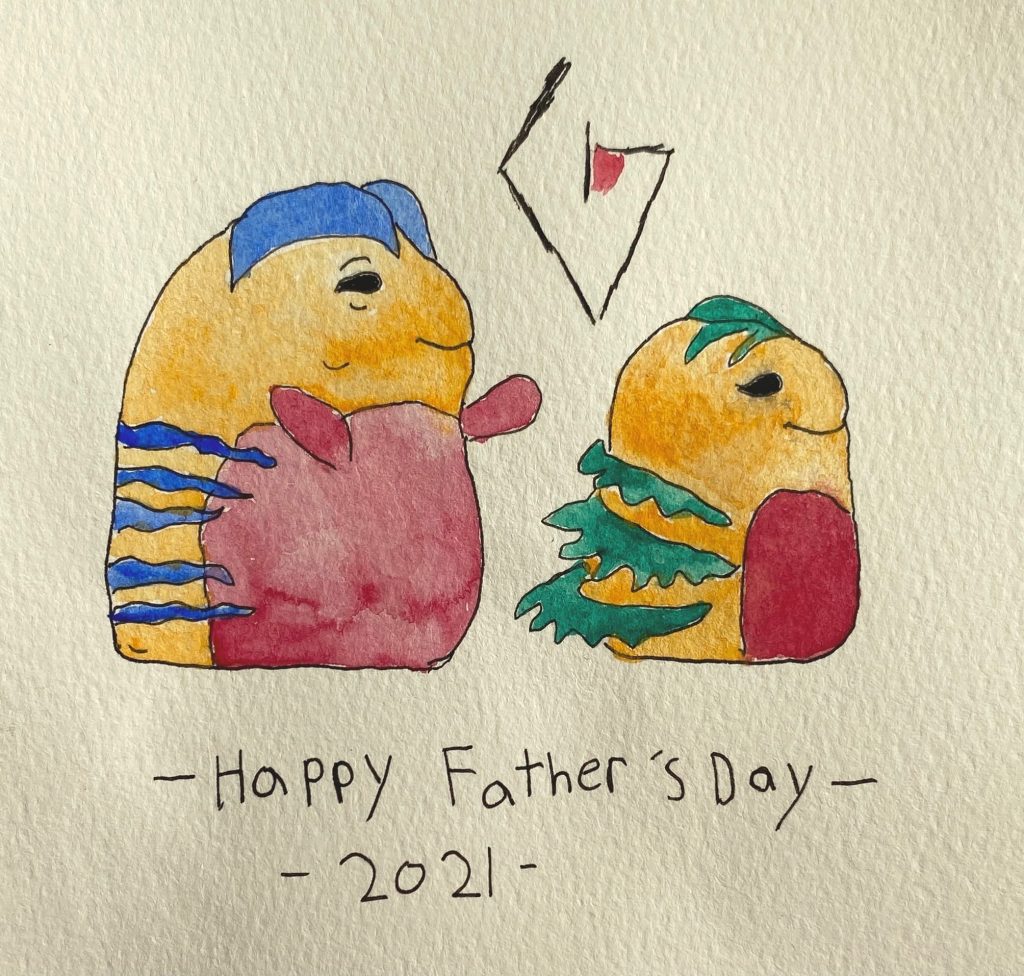 My daughter, who is very well aware of my more-than-passing fondness for No Man's Sky, is quite an artist. She enjoys spending a lot of her free time sketching, painting, and otherwise creating (rather unique, in my not so humble opinion) works of art.
For Father's Day this year, she really put a smile on my face with a card she made for me featuring a watercolor rendering of a dad and daughter pair of blobs.
Now, I know not everyone is a fan of the blob (I'm looking at you ECDMDragon (Discord)…), but I think they're pretty cute. And clearly the girl does as well.
I thought I would share the "fan art" here and wish a belated Happy Father's Day to all the other interloper dads across the universe.