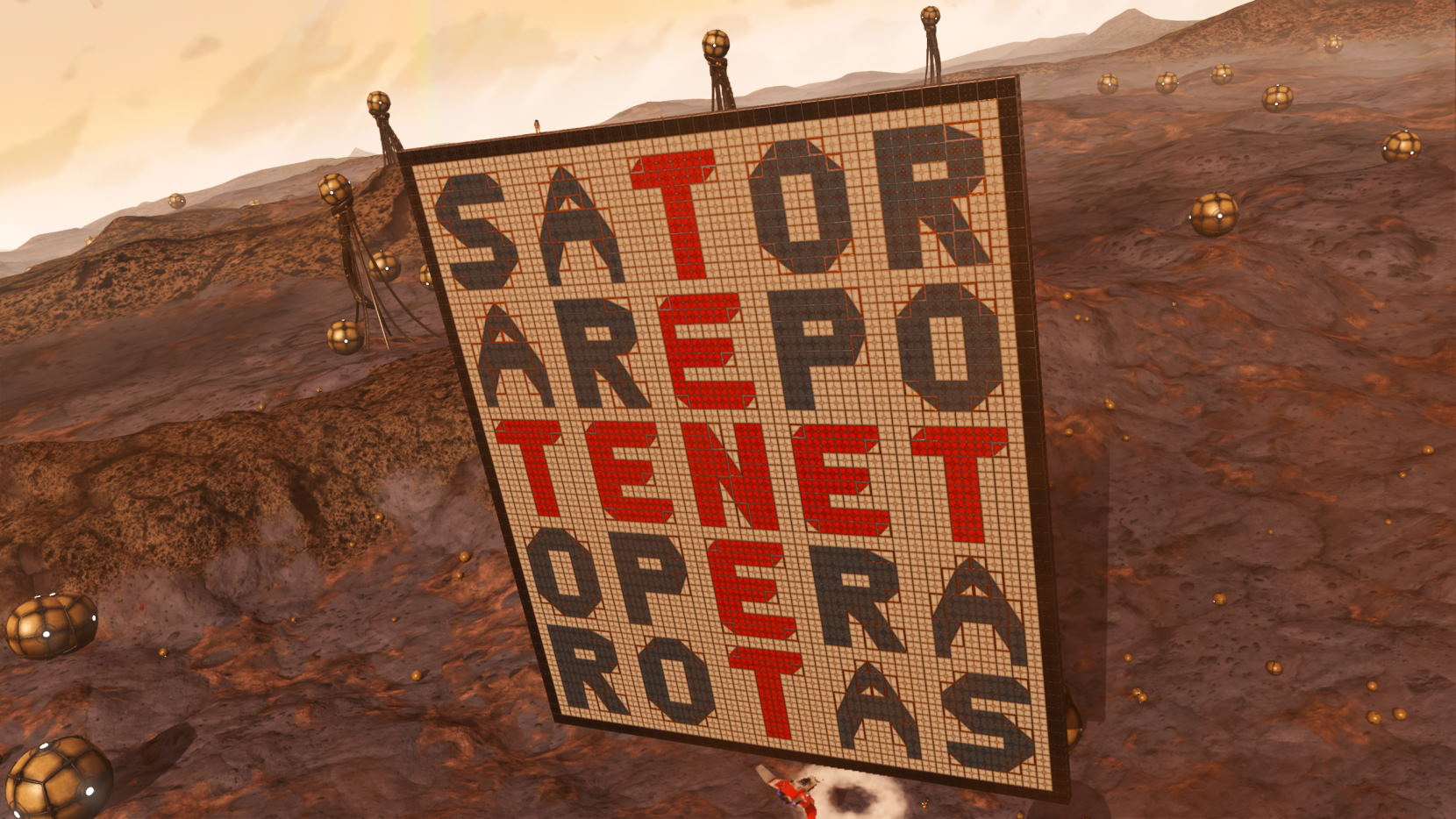 Community Event (Sept. 4) Brought a Sator Square and Other Sights
Community Event (Sept. 4) Brought a Sator Square and Other Sights
It has been a few months since I covered one of the weekend Quicksilver community events — the last one I covered was the odd "event that wasn't" — but a few of the sights I encountered this past weekend prompted me to share another video.
The mission took place on a "Cabled" Exotic world (the sort that always send my mind in an equestrian direction, somehow) where a gathering of cable pods were needed to quell the disturbance at hand. Locating 16 cable pods on the surface of such a planet takes some times, to be sure, but that gave me the opportunity to observe some of the player-made bases that cropped up on the world. These are, for me, the highpoint of these events, and I wanted to share some of what I encountered.
The most notable base presented a massive, floating rendering of the ancient Sator Square. Have a look and hats off, player Aceacin, for the striking build.