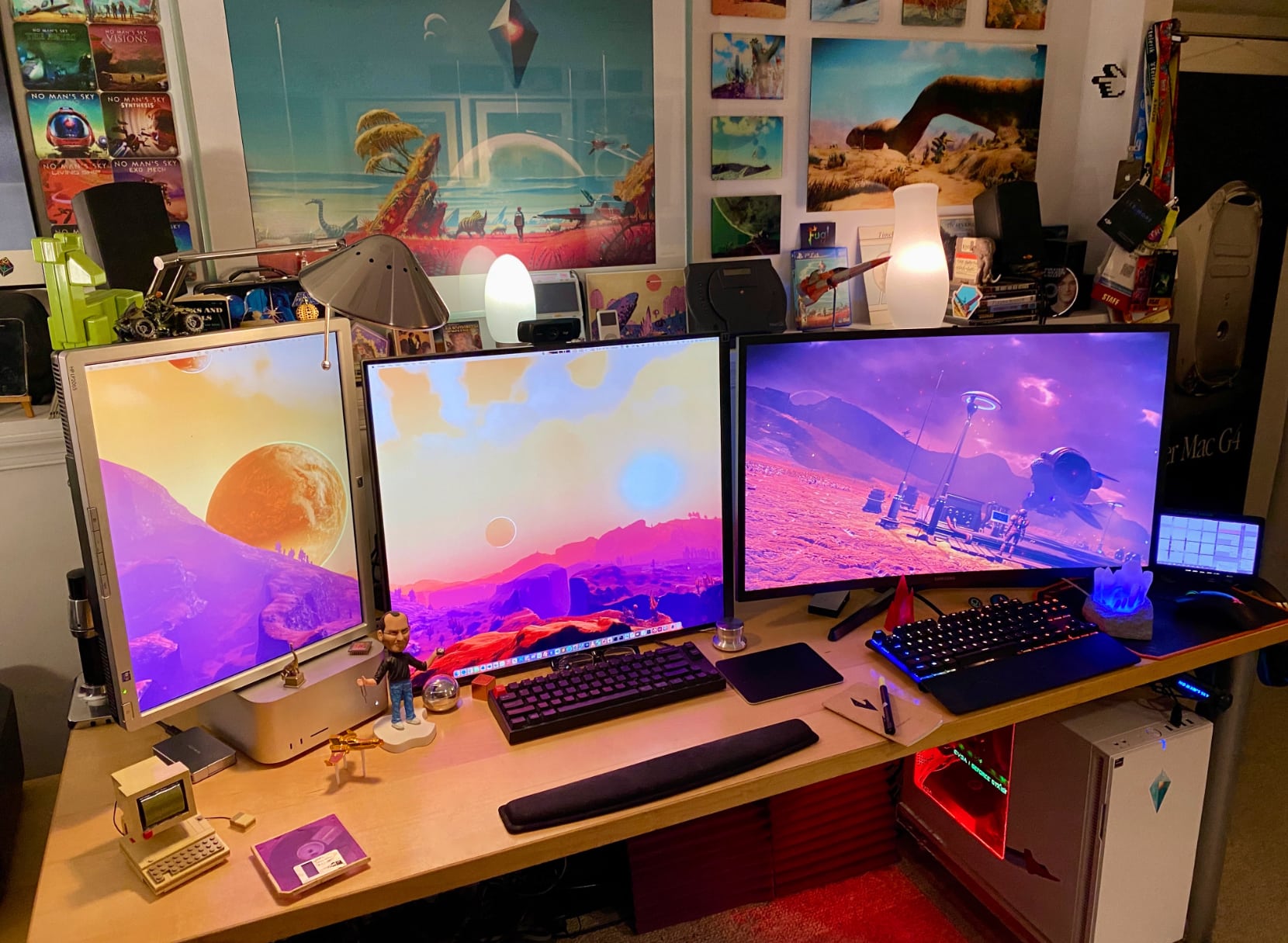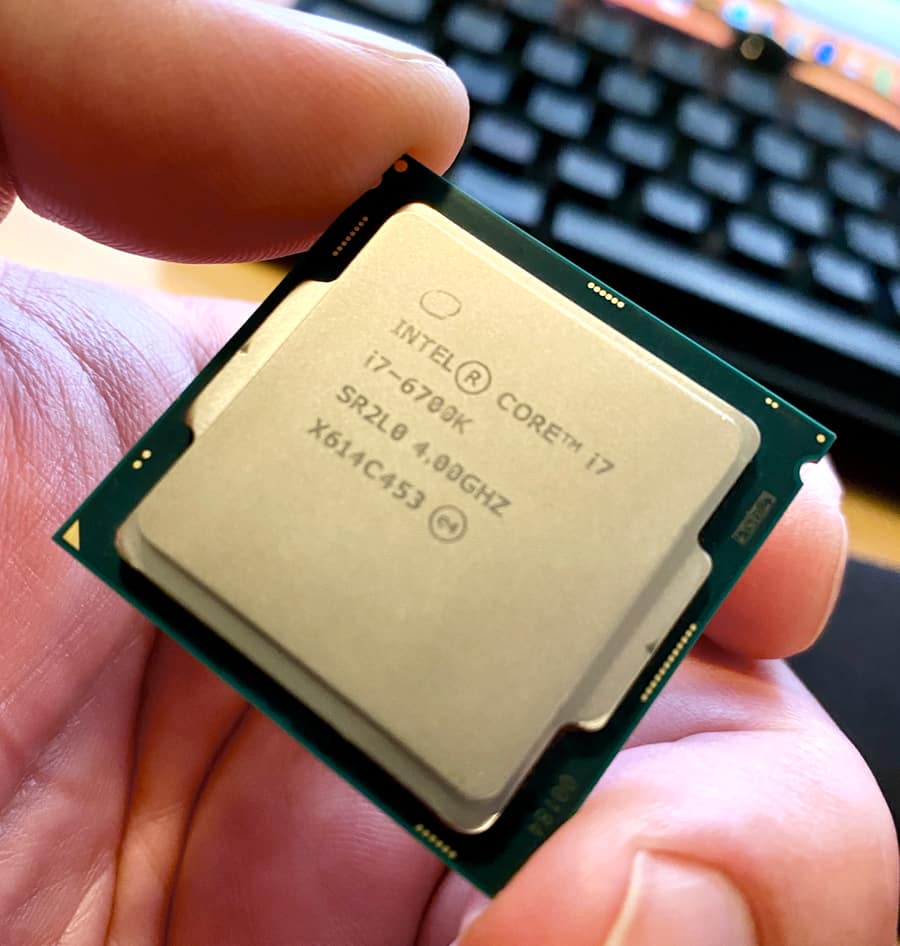 Back on launch-day in August 2016 I began playing No Man's Sky on the PS4. I fell so wildly in love with the game that a few weeks later I ordered parts and put together a gaming PC so that I could play No Man's Sky at 60+ FPS with higher resolution options and also have the ability to adjust the player's field of view (which one could not, on console back then). I detailed the system build in a post from way-back-when, but in a nutshell, the system consisted of:
Intel i7-6700K (4 core, 8 thread) @ 4GHz (4.2GHz boost)
Gigabyte Nvidia GTX-1080 Xtreme Gaming
16GB Corsair DDR4 RAM-3200
32-inch Samsung CF391 curved 60Hz 1920×1080 (16:9) LCD
As I'd hoped, this setup ran the game incredibly well. I started using it back in "the early days" and I played on this PC a little over six years, for what's now 3,800 hours in the game, all settings on "Ultra." In that time, I doubled the system RAM and in order to move up from 1080p to 1440p, the GPU and display were upgraded to:
EVGA FTW3 GTX-1080Ti (11GB, factory overclocked)
Samsung C32HG70 curved 32-inch 144Hz 2560×1440 (16:9) LCD
This worked out very well for quite a while but…those pesky (frequent and free) updates Hello Games keeps releasing began to take a toll on performance. (At the time of this post, HG has released 161 updates, 30 of them major.) As certain updates brought richer worlds with more details — Origins and Next Generation in particular — I noticed that framerates started to dip here and there. And, whereas a few years ago on my Freesync-linked GPU and display I had been mostly in the 80-95 fps range with very rarely a dip below 60 fps, recently when walking on worlds with particularly dense ground features, I began to see brief dips into the low 40s and occasional stuttering, even when framerates were up in the 70s and 80s. I have a little 7-inch secondary display constantly running on the PC, displaying system monitoring information from the app HWiNFO64, and I noted that the GPU was often not fully loaded, which showed me that I was CPU limited in terms of performance; the Skylake CPU was not able to keep the GPU fully fed. And so, I decided to finally upgrade the PC.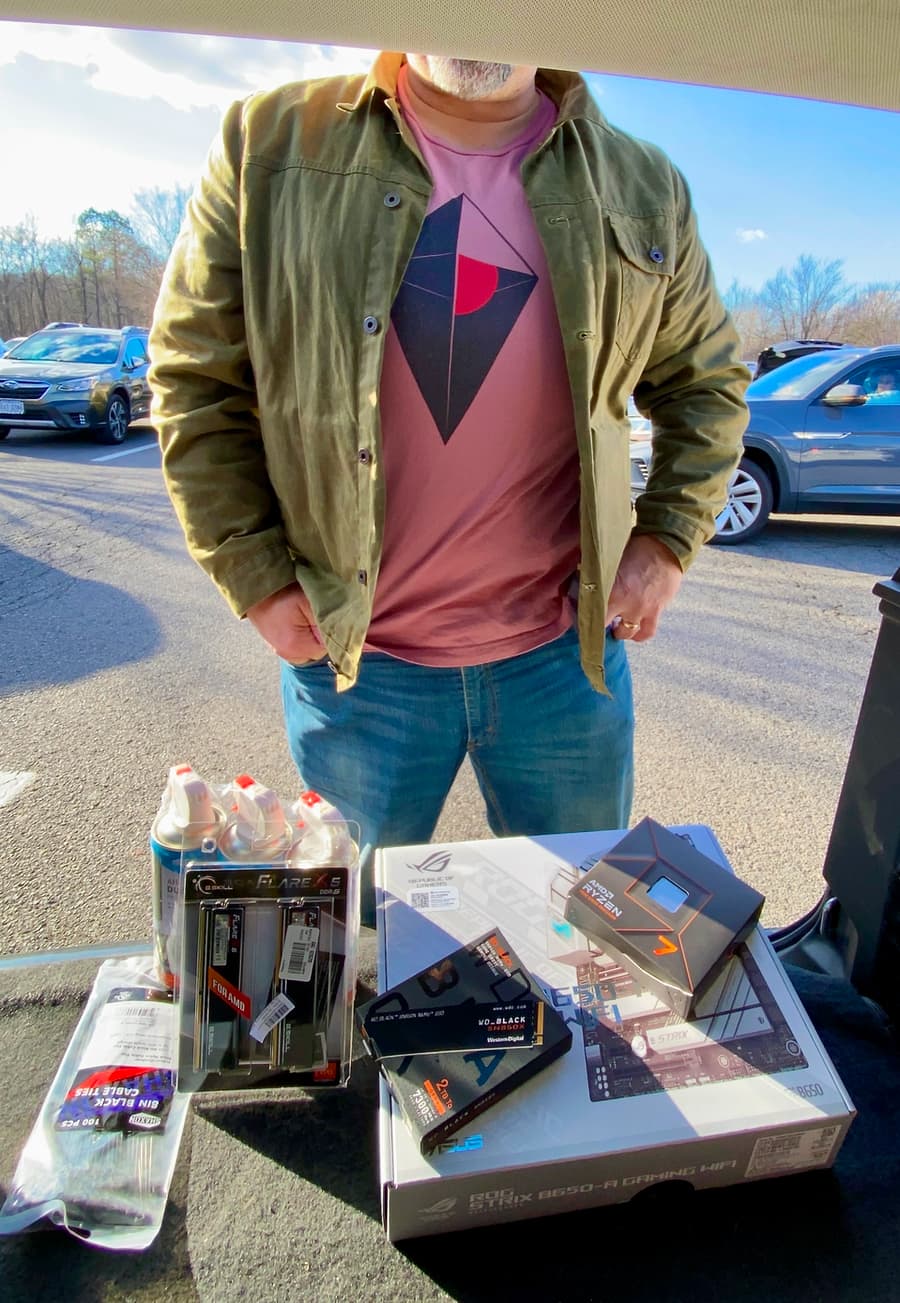 After bringing myself up to speed on the PC CPU landscape out there, and acknowledging that I don't use this Windows PC for anything but gaming (the performance / efficiency cores proposition offered by Intel therefore not being of interest to me), I decided to upgrade the CPU to a Ryzen 7 7700X, which also meant upgrading the motherboard and system RAM to the DDR5 required by the Zen 4 architecture. I would also stay with Windows 10 Pro 64-bit. (Incidentally, this is the third AMD-based system I have built. The first was a 5×86 160MHz system from 1996, which I rebuilt not all that long ago, and the second was a K6 225MHz system from 1997.)
I posted on the Ars Technica forums asking for advice on making this upgrade and was given much helpful advice and told that if there were a MicroCenter near me (there was) I could get a number of in-store discounts, including a free 32GB DDR5 RAM kit, among others. And, so, I headed to the Fairfax, VA MicroCenter and purchased the aforementioned CPU along with an ASUS B650-A motherboard, a heatsink/fan combo, and a few other odds and ends. All of that in hand (including the free 32GB of DDR5 RAM), I headed home and opened up the gaming PC, swapping in the new parts for the old, reusing the GTX-1080Ti, the Fractal Design R5 case, the EVGA PSU, the optical drive, and my SATA SSDs. I took advantage of a $60 MicroCenter discount and purchased a WD_BLACK NVMe 2TB SSD for just $20 over the price of the 1TB unit to further increase loading speeds in the game. The core component build-out of this upgraded PC presently looks like:
Ryzen 7 7700X (8 core, 16 thread) @ 4.5GHz (5.4GHz boost)
ASUS B650-A ROG Strix motherboard (with WiFi, Bluetooth)
EVGA FTW3 GTX-1080Ti (11GB, factory overclocked)
32GB G.SKILL DDR5-6000 RAM
WD_BLACK SN850X 2TB NVMe SSD
Noctua NH-D15 CPU cooler
If you have a local MicroCenter — by all means use it.
Here, I will note that the GTX-1080Ti is a GPU that was "too good." Nvidia released it to the market — only shortly — based on AMD's performance claims about their upcoming Vega architecture … that ended up being exaggerated. Real-time raytracing hardware aside (the GTX has none), the GTX-1080Ti with its 11GB of RAM is approximately equal in performance (chart from Maximum PC magazine, June 2022) to the RTX-2070 Super and the RTX-3060 (but with more RAM), especially with older games — I would not trade it for either. The RTX-2080 is only ~10% faster in most cases. It seemed a foolish idea to consider upgrading the GPU at this time, not to mention — I didn't have the budget for it.
…